Revolution March Faisalabad: Poor people are my power, Dr Tahir-ul-Qadri
People of Faisalabad Division poured out on roads on February 17 to welcome Dr Muhammad Tahir-ul-Qadri as he arrived to lead revolution march there. The march which was attended by thousands of men, women and children got an overwhelming response from the masses. The chief highlight of the march was keynote address of Dr Muhammad Tahir-ul-Qadri that he delivered to zealous crowds of people at famous Dhobi Ghatt.
In his speech, Dr Tahir-ul-Qadri said that these were the poor who always launched revolutionary struggles and it was also a fact that the vested interests who had their monopoly on political resources and political power, ganged up to thwart their struggle. He said that the parties of status quo would never want a change in the state of affairs as their interests were connected to the maintenance of system. He said that oppressive and pro-elite system never benefited the poor. He said that the world revolutions bore witness to this fact.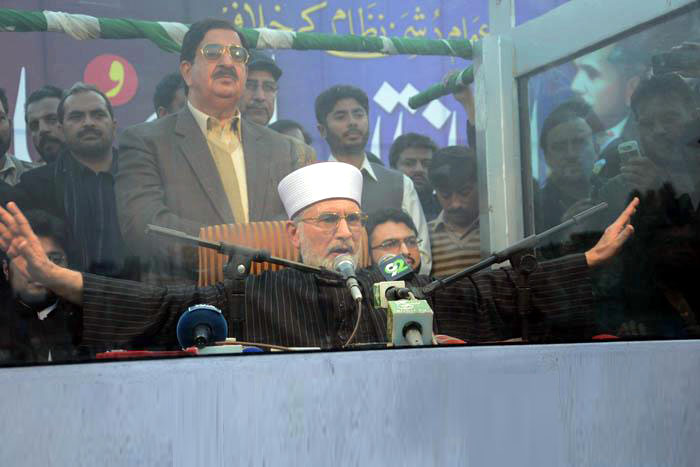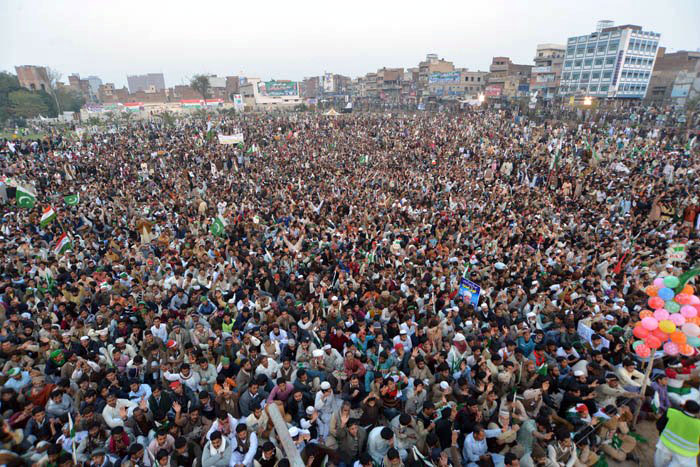 Dr Muhammad Tahir-ul-Qadri said that his struggle was for empowerment of the poor and restoration of their rights. He said that those who wielded power were very strong and deeply entrenched in the system but his struggle would sweep them away. He said that Hazrat Yousaf (RA) brought about revolution, the ruling elite of that time turned against him. The same was the case when Moses (RA) presided over a revolution. He asked the people not to get disappointed, adding that the time was not far when the status quo would be drowned in public tsunami. He said that he was not alone in his struggle and had the support of millions of the youth, the poor and middle classes.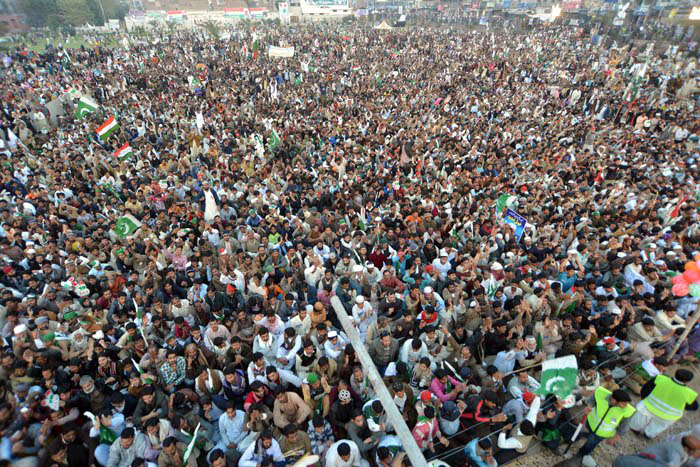 Dr Muhammad Tahir-ul-Qadri said that the country's political and economic system was held hostage by powerful people who were connected to one another in ways more than one. He said that the same crop of so-called leaders would gang up by rising above all their differences when there was a threat to the status quo and they would stay mum when the people suffered. He said that gulf between haves and have-nots was widening and the Pakistani society was bursting at the seams.
Dr Muhammad Tahir-ul-Qadri said that the country's economy was going down the drain. Energy crisis had shut down industries and the millions of the people were rendered jobless. He said that monster of terrorism was at large in which hundreds of people were being killed. He said that the ruling elite was not bothered in this dismal state of affairs.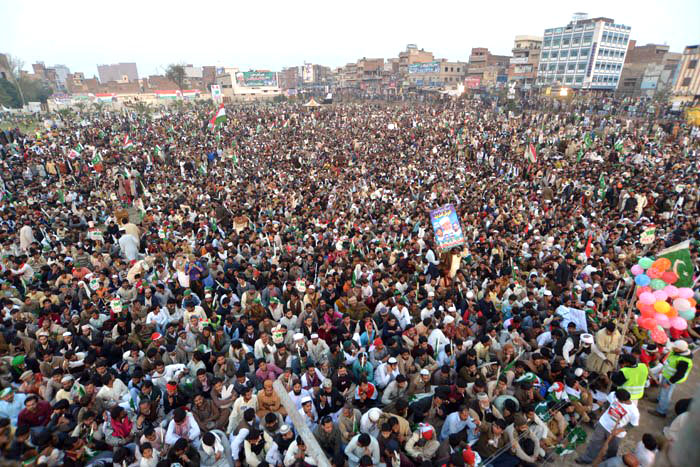 Dr Qadri asked the people to support him to eliminate divisions. He said that we were peaceful people but would fight against exploitative, oppressive and coercion. He said that the poor had the power of peace but were being pushed against the wall. He said that if system of elections became a hurdle in the way of change, his party would decide to contest polls.
Dr Muhammad Tahir-ul-Qadri said that the Election Commission was unconstitutional and he did not accept such an illegal body. He said that it was result of his struggle that the ECP was taking steps and issuing notices to the parliamentarians. Dr Qadri also demanded that a High Court Bench should be established in Faisalabad.