Neither democracy nor parliament present in Pakistan: Dr Tahir-ul-Qadri addresses May 11 demonstrations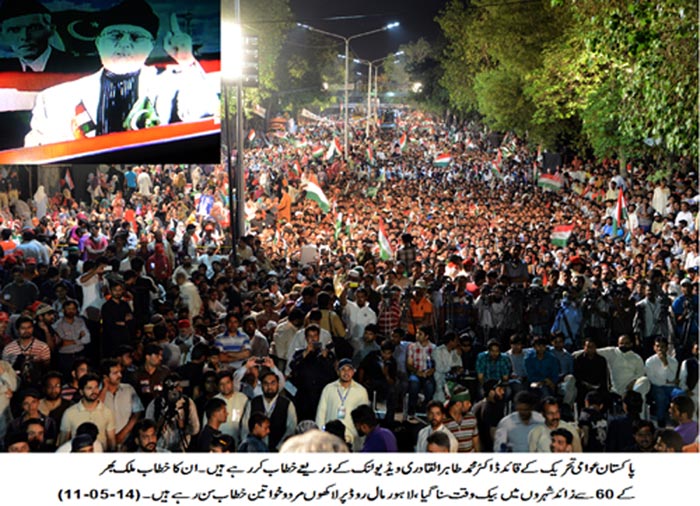 Pakistan Awami Tehreek today held countrywide rallies and protest demonstrations in over 60 district headquarters against the corrupt and incompetent government and obsolete system on the completion of one year of fake elections that were held under the corrupt system.
These demonstrations were attended by hundreds of thousands of people despite heavy odds and hindrances in their way. The government got the transport, bus stations and petrol pumps shut down two days ahead of May 11 demonstrations and started a campaign to harass and arrest workers of PAT.
Despite these difficulties and odds, the oppressed and poor masses managed to join the demonstrations in whatever way they could. So much so that they had to walk on bare foot to register their disapproval of the system and show their readiness to go the whole hog to get their usurped rights back.
Speaking to these protest demonstrations through a video link, Shaykh-ul-Islam Dr Muhammad Tahir-ul-Qadri said that time for reconstruction of Pakistan had come. He said that if the present rulers stayed on in corridors of power, the people would be compelled to commit suicides. He said that he had no intention to derail democracy but added in the same breath that there was nothing in the country that could be interpreted as democracy in the country. He said that a system where the poor went without food, the mothers sold their babies for want of resources to feed them and poverty ruled the roost did not deserve to be called democracy. He reminded that in democracy everyone was given equality of rights and opportunities with little space for the corrupt elements.
Dr Tahir-ul-Qadri said that the Constitution of Pakistan said that it was the fundamental responsibility of the state to provide such a person job, education, health, justice and shelter that did not possess resources. He said that contrary to this constitutional stipulation, the people got nothing, adding that a few families had their exclusive monopoly on resources and decision-making. He asked as to what was justification of a government to stay in power if it could not implement the law of the land and translate the constitutional provisions into reality.
Dr Qadri said that PPP and PML-N shared power for 42 years but the people did not get anything. He said that we wanted to rid the Pakistani nation of political authoritarianism. He said that he had given a timeframe of one year for elimination of exploitative system but added that he would soon give final call.
Referring to Article 25, Dr Tahir-ul-Qadri said that this constitutional provision made the imparting of free and compulsory education to children of 14-year age binding on the state but said that the fact of the matter was that Pakistan was ranked second on the global index of the least educated countries. He said that countries like Nigeria and Kenya were better than Pakistan in this respect. He said that the Korean Prime Minister resigned from his position after the deaths of many passengers in a ferry disaster. He said that the people continued to be killed in Pakistan with abandon and no government was every moved, which is contravention of Article 9 of the Constitution. He said that in the same way Articles 11, 38, 62 and 63 were being violated in the country and the government was in place despite this grave violation.
Throwing light on the broad contours of the administrative structure, Dr Tahir-ul-Qadri said that every Division would be given the status of a province that would be led by directly elected Chief Minister. He said that there would be 30-35 provinces in Pakistan and 150 district governments would be established in these provinces. He said that no improvement was expected from the present government.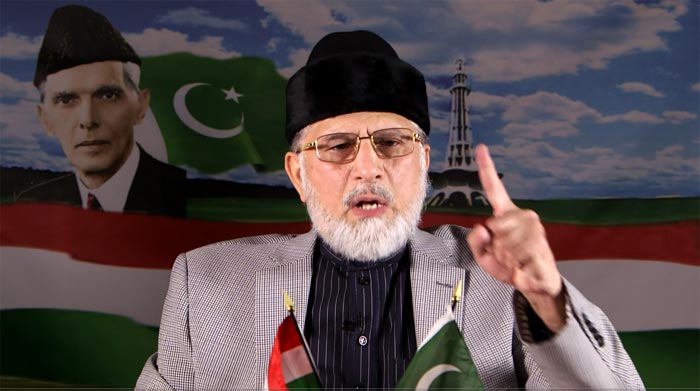 Important 10 points of revolutionary manifesto of Dr Tahir-ul-Qadri
During his all-important keynote address, Dr Tahir-ul-Qadri presented his revolutionary agenda he would implement after peaceful, green revolution. The chief highlights of the agenda are summarized in the following 10 points:
Every homeless will be given a home. Every homeless family will be given 3/5 marla residential plot for free. They would be given interest-free loans for the construction of these houses which would be returnable from 20 to 25 years. Those families, who do not have financial means to return these loans, would be handed over keys of constructed houses.
Every person would be given employment or employment allowance. The youth would be helped in career counseling and planning for their jobs. The practice of making them beggars, indebted or loan defaulters would be discouraged and discontinued.
Those having monthly income of less than Rs. 15,000/20,000 would pay half of the real amount on flour, rice, milk, cooking oil, sugar, and plain clothes.
All taxes will be eliminated from the gas, water and electricity bills for lower middle class and they would be required to pay half of the exact amount of these utilities.
Official insurance scheme would be introduced and the poor would get free medical treatment.
Education up to matriculation will be free and the parents would not be able to keep their children deprived of education. The students desirous of higher education would be given opportunities to do so and their admission will be ensured as per merit.
Pakistan's total area is 200 million acres. Out of which 100 million acre is cultivable. The half of this land is under private ownership while the remaining 50 million acres would be distributed among the poor.
Sectarianism, terrorism and extremism will be eliminated. Ten thousand peace training centres will be opened for training of the people. Syllabi of religious seminaries would be revised and amended.
The women will be given opportunities for respectable employment in the form of domestic industrial units. They will be given complete socio-economic security by doing away with discriminatory laws.
Disparity in the pay structures of all senior and junior public and private sector employees will be minimized to possible extent.
Dr Tahir-ul-Qadri said that emergency steps would be taken for implementation of all of these points and their fruits would start reaching the poor within one year. He also explained at the occasion that corruption would be eradicated first to make this revolutionary manifesto practicable and the laundered money lying in Swiss banks would be brought back. He said that there were 13 banks in Switzerland in which the ill-gotten money of the world was deposited. He said that the $100 billion belonging to our political, religious leaders and ruling elite was lying in two of these banks namely Credit Swiss and UBS.
Lahore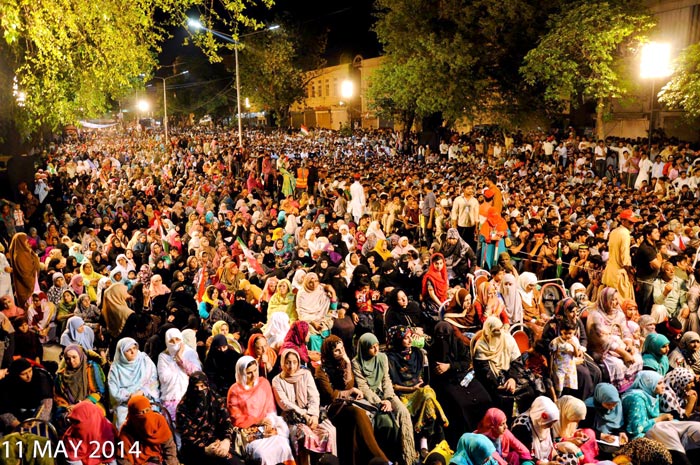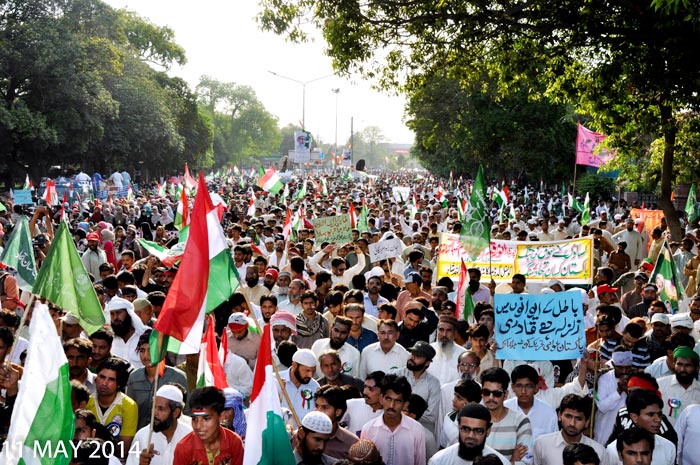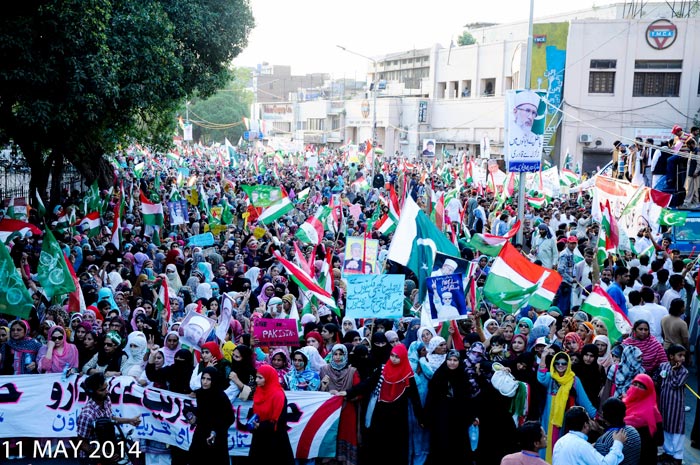 Rawalpindi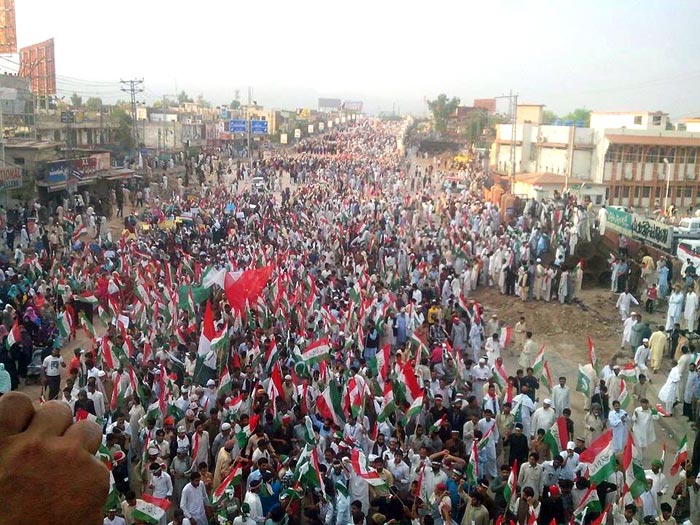 Pictorial view of Rawalpindi rally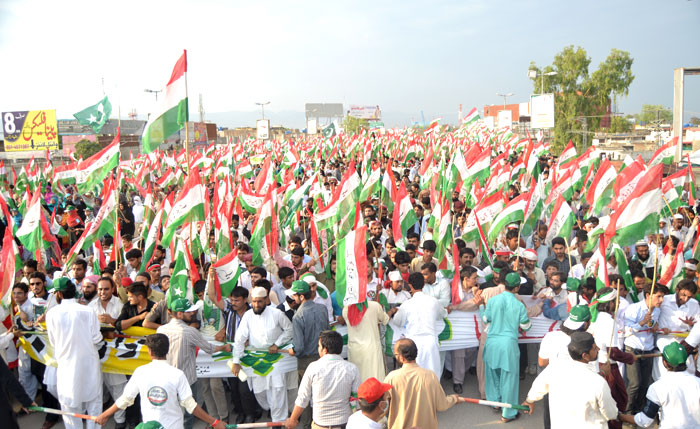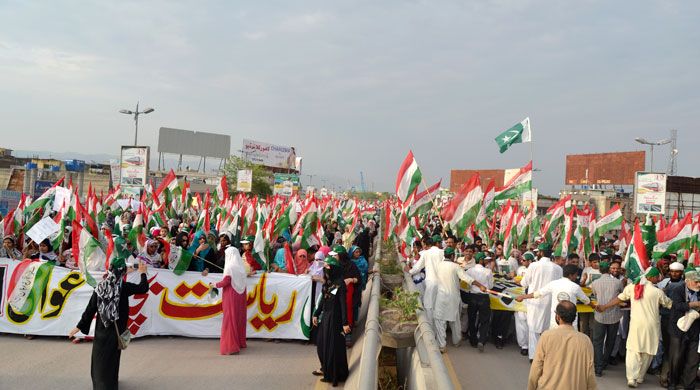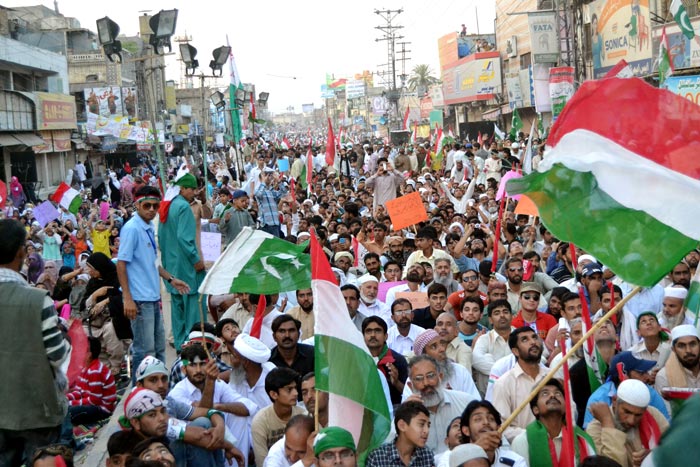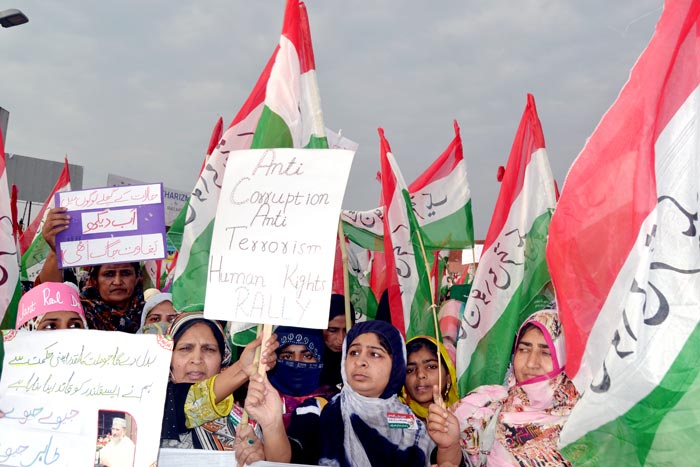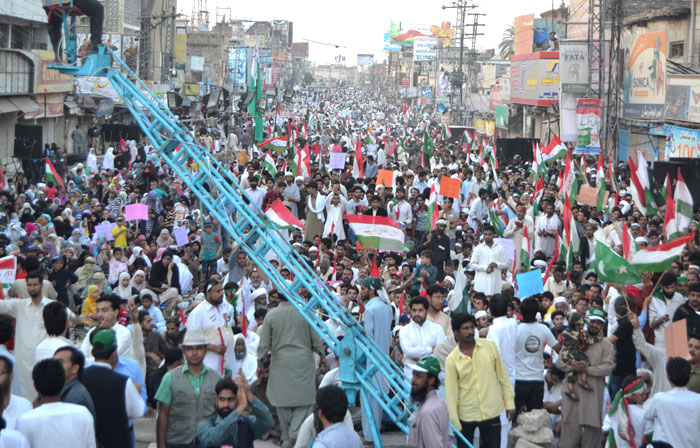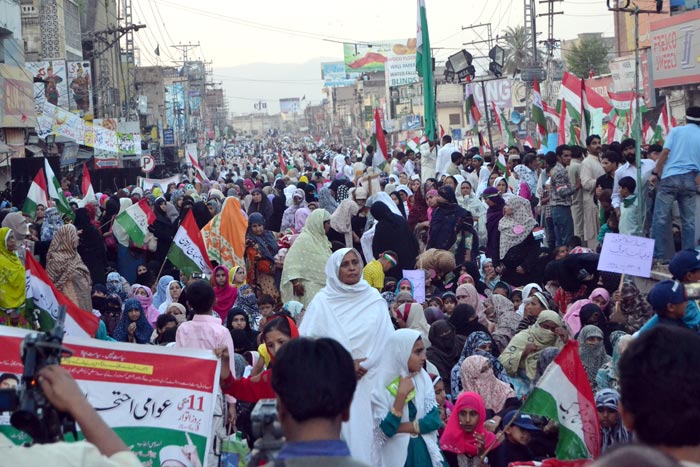 Faisalabad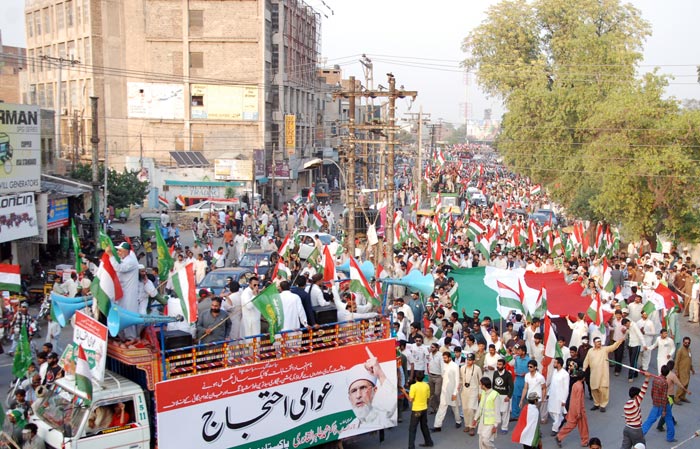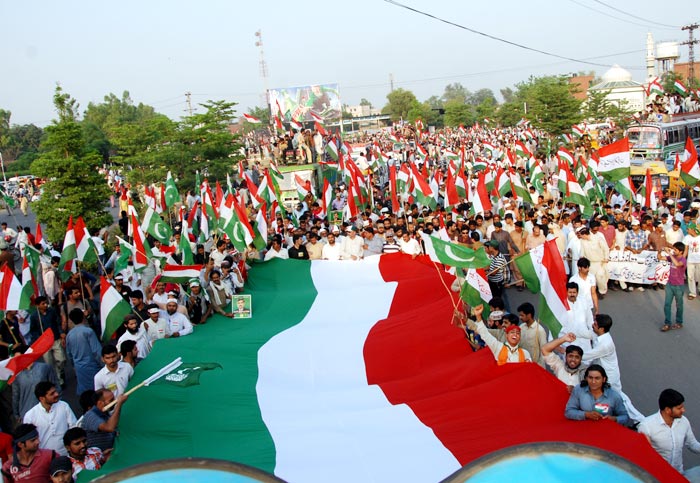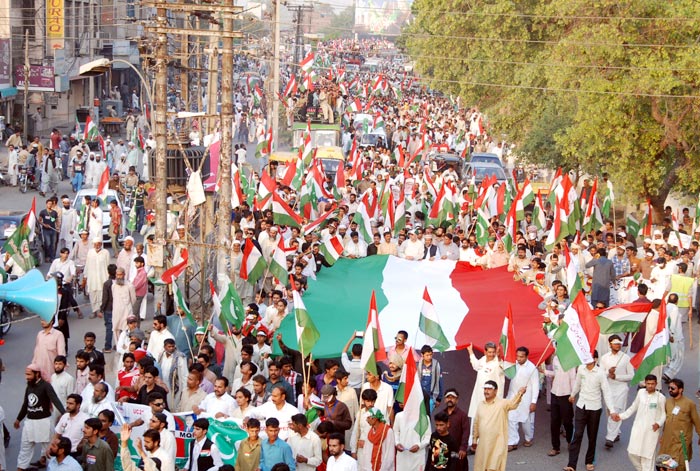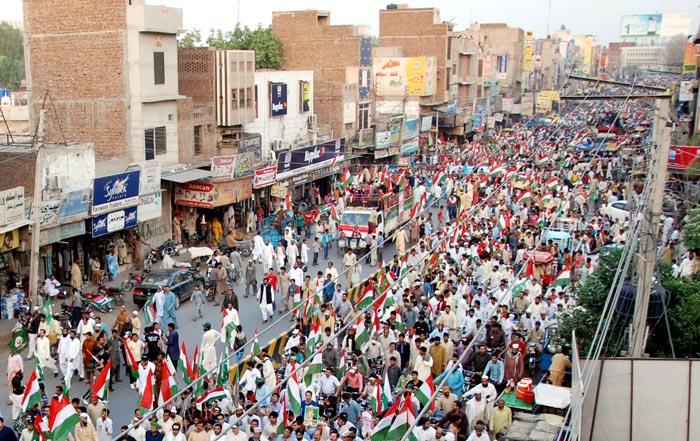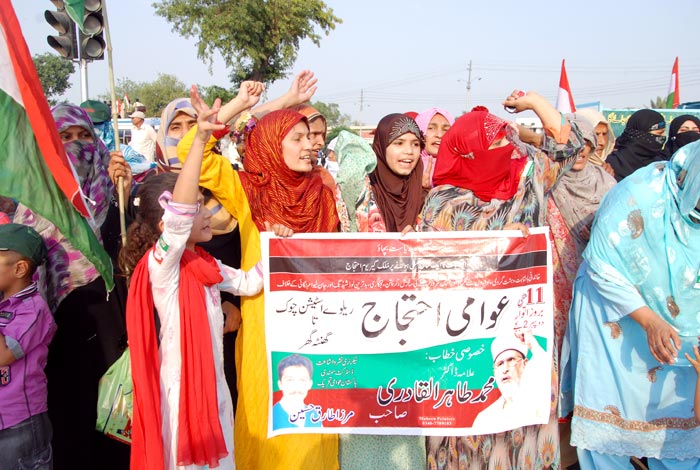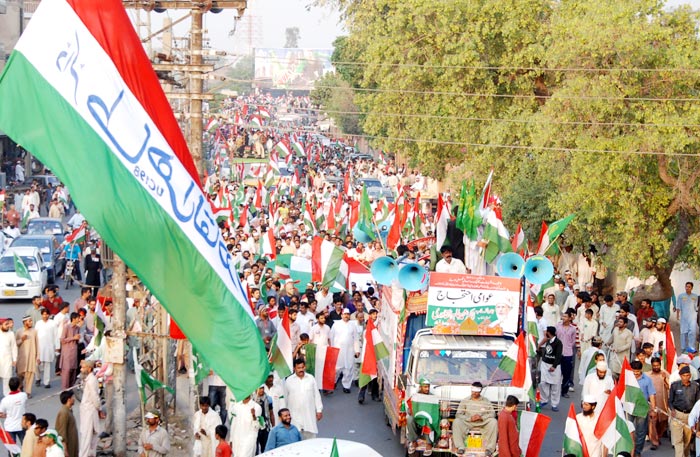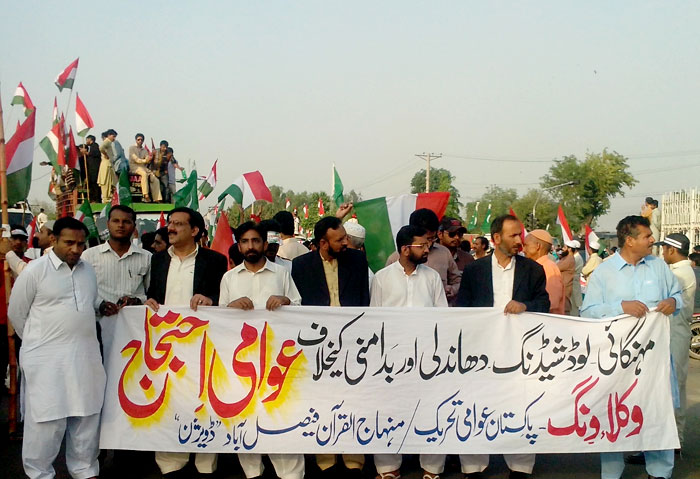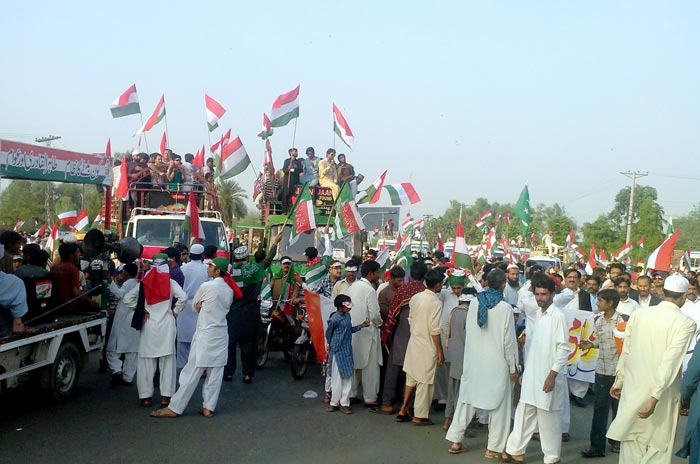 Karachi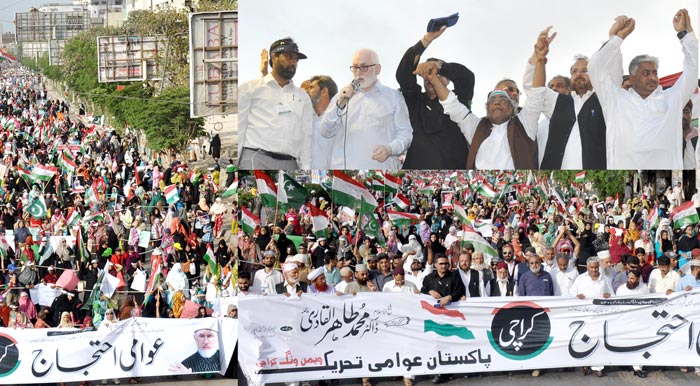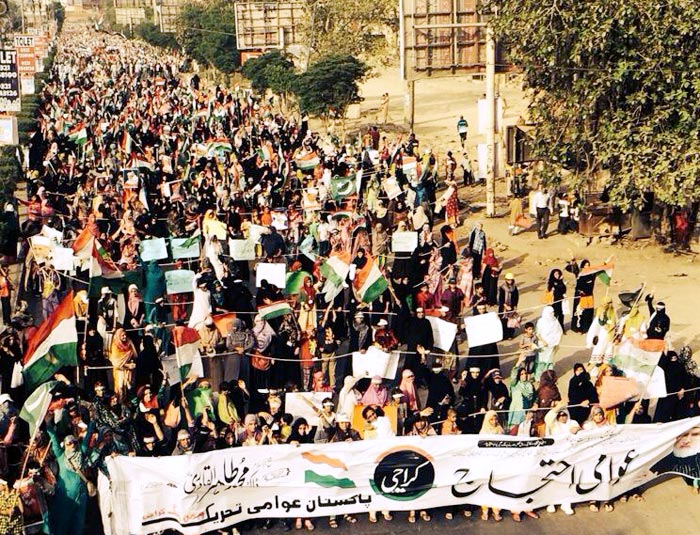 Layyah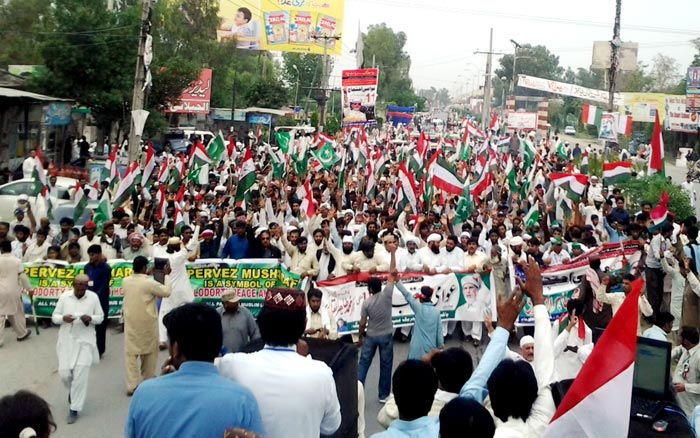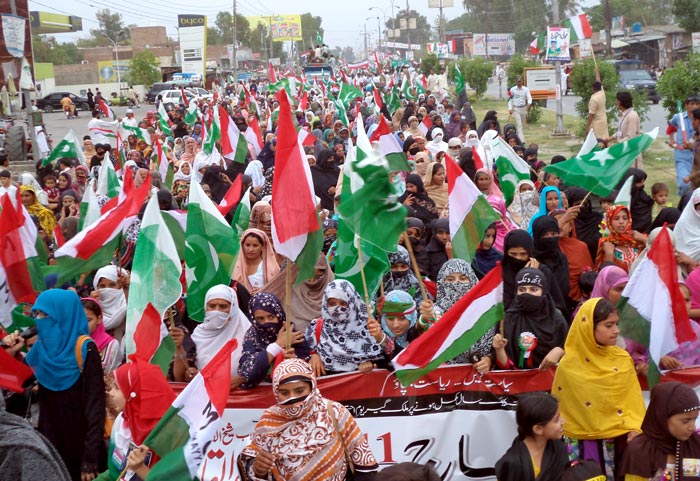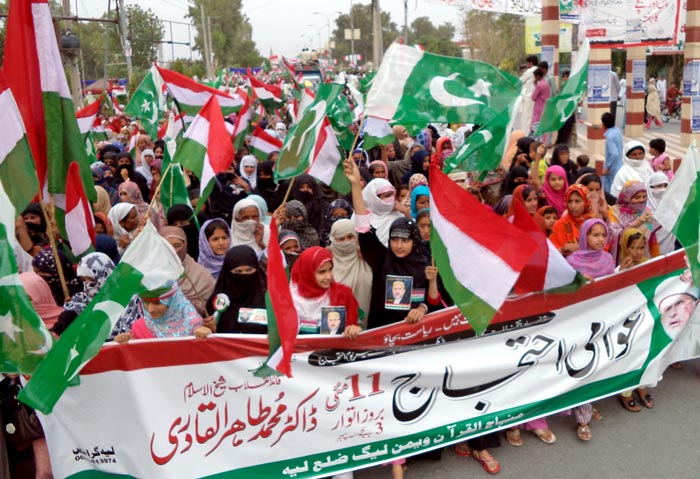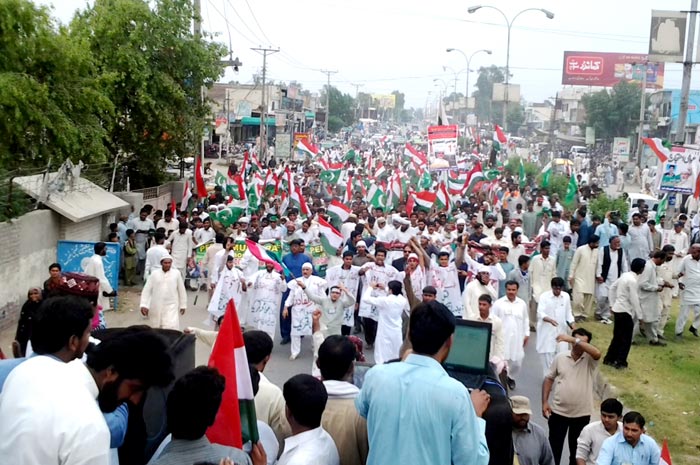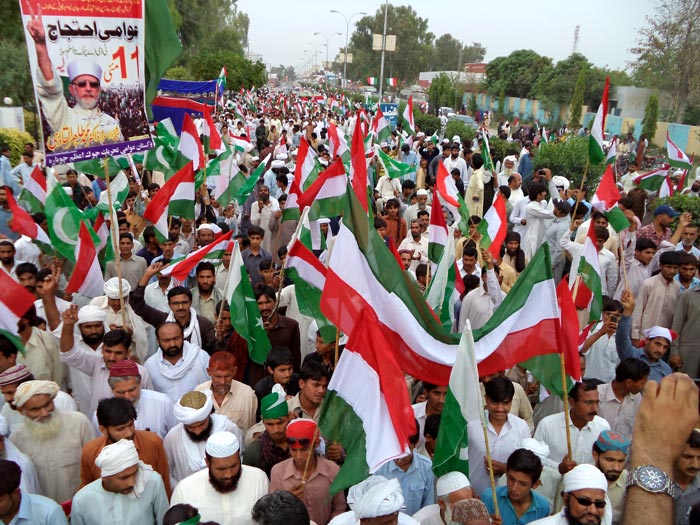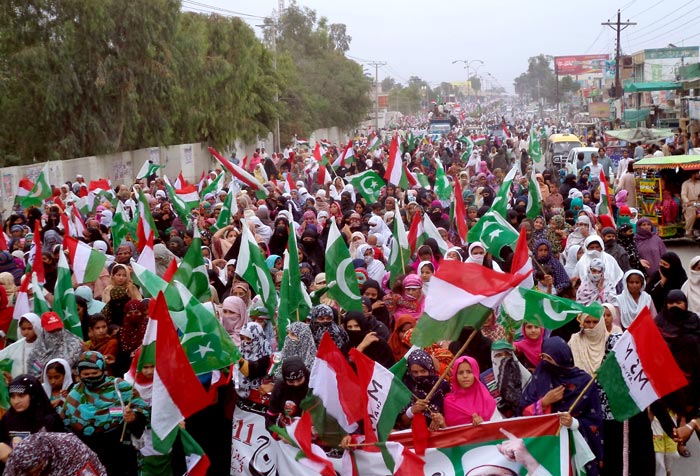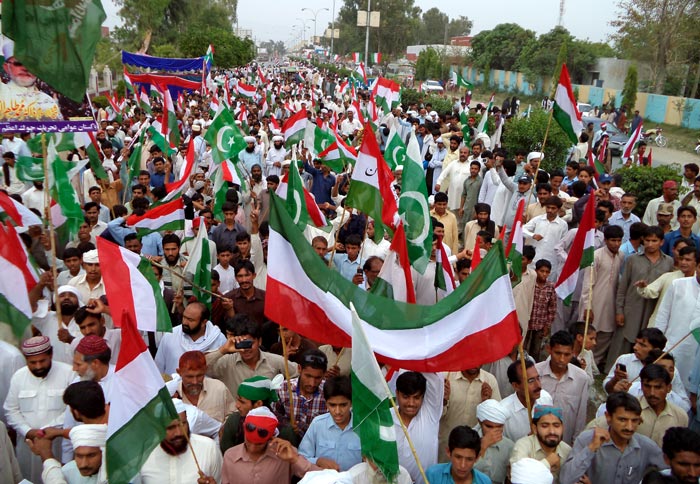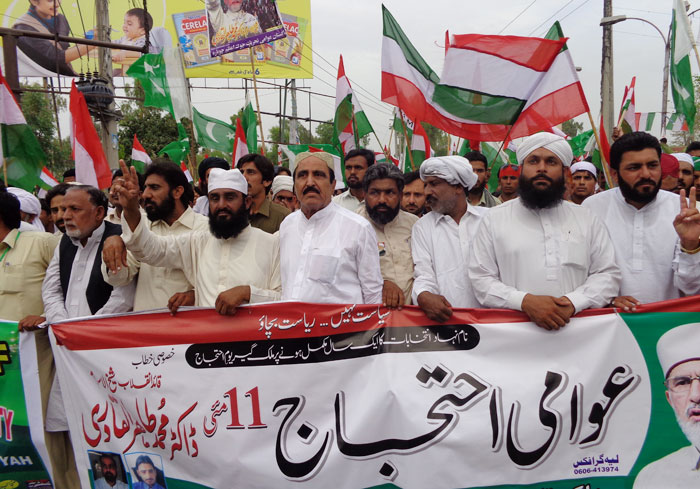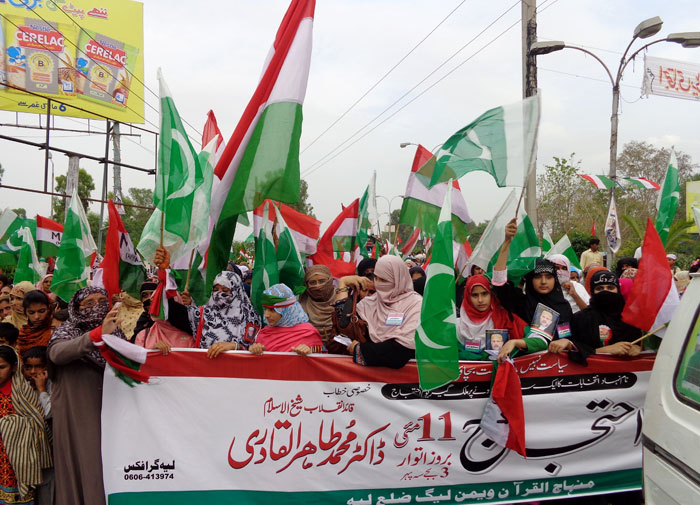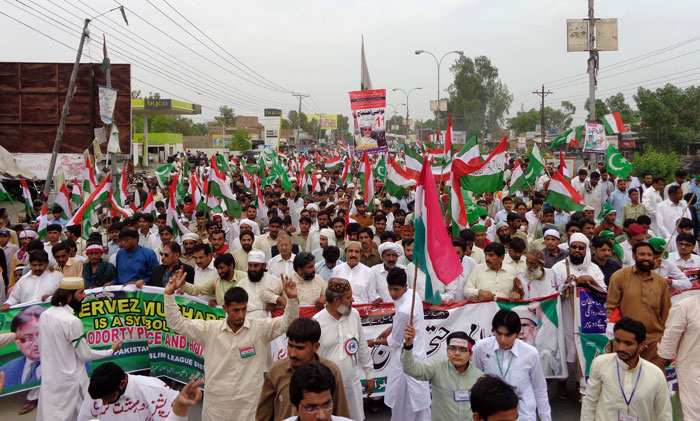 Bhakkar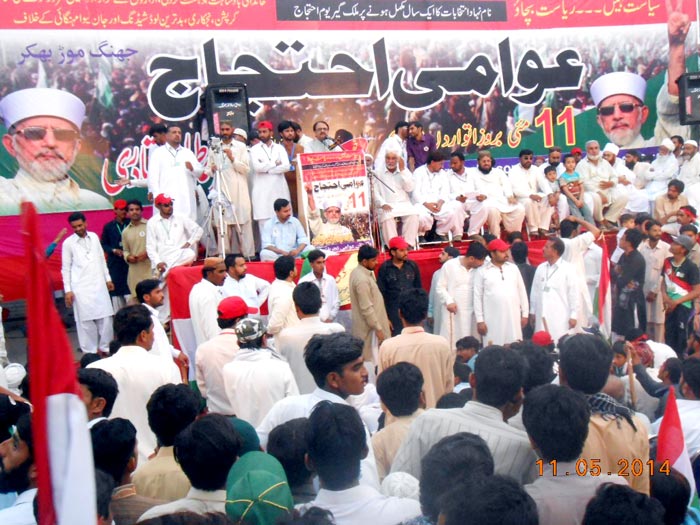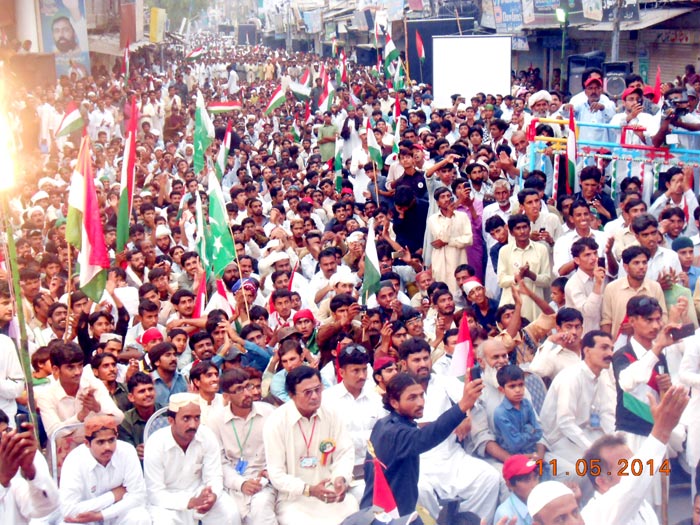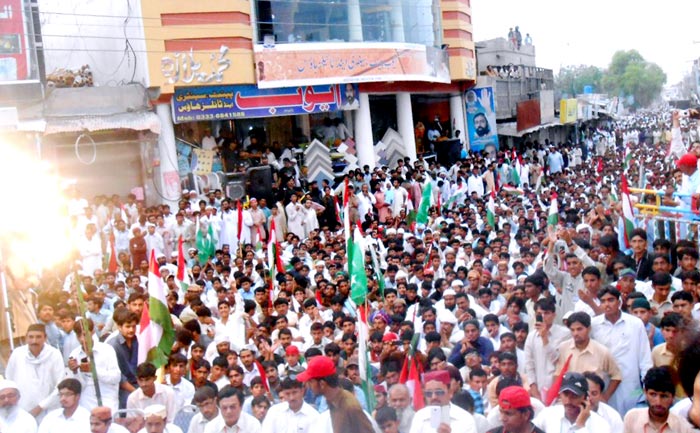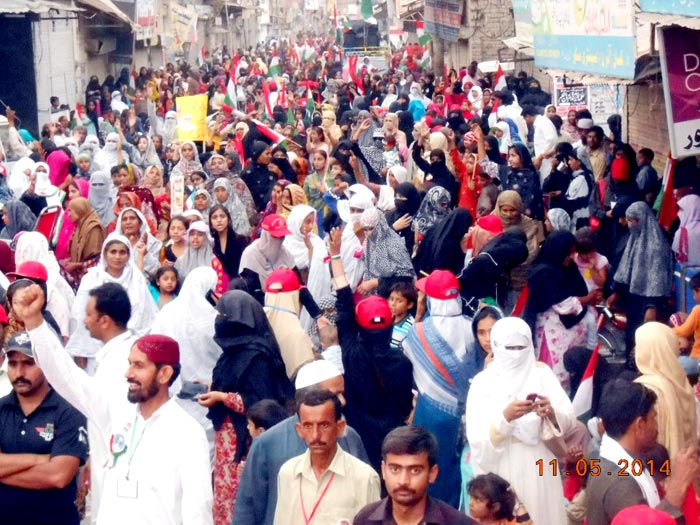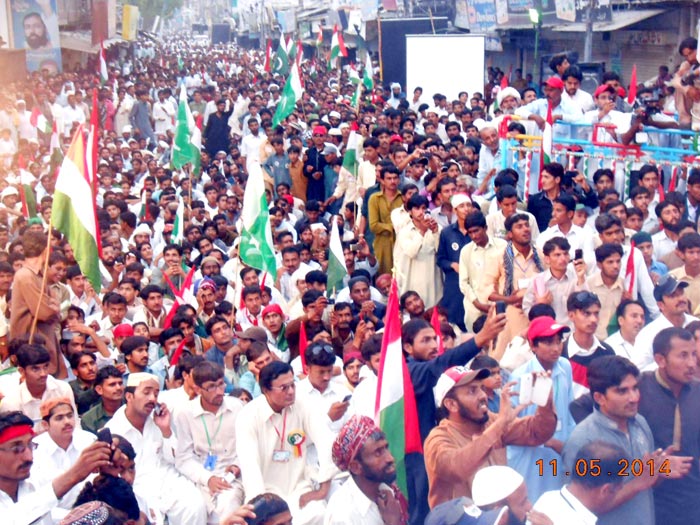 Gujranwala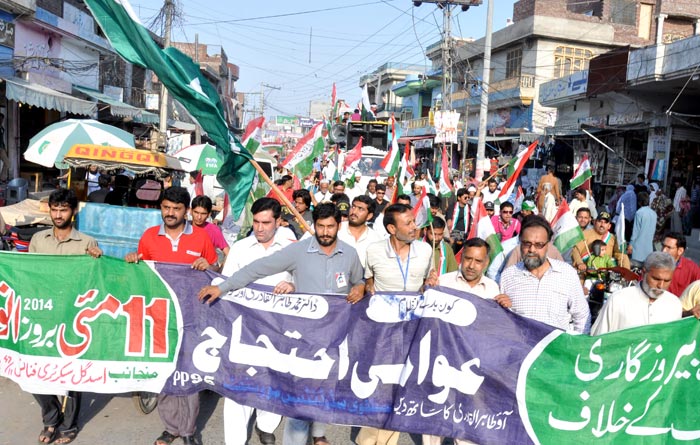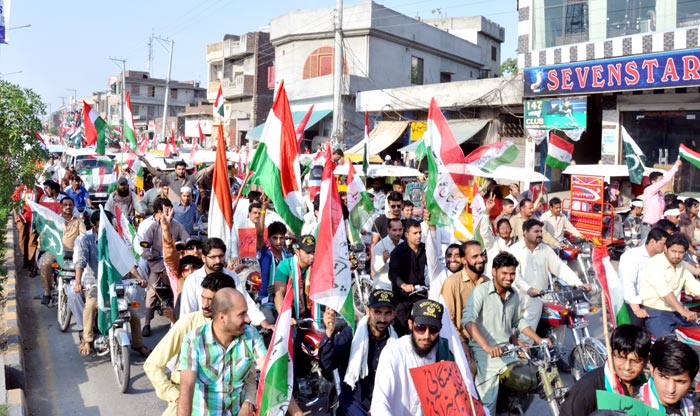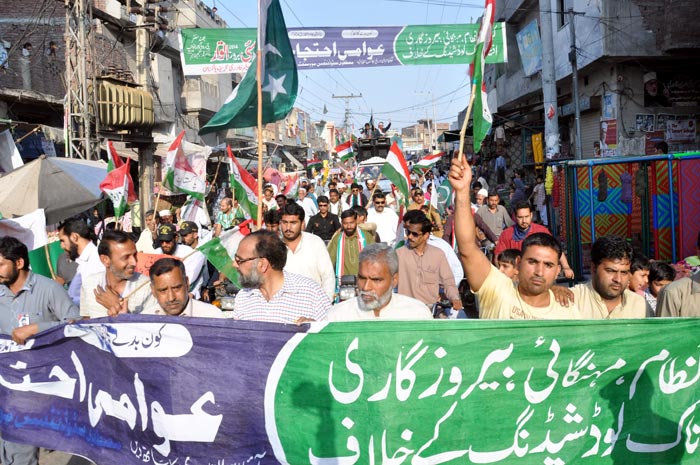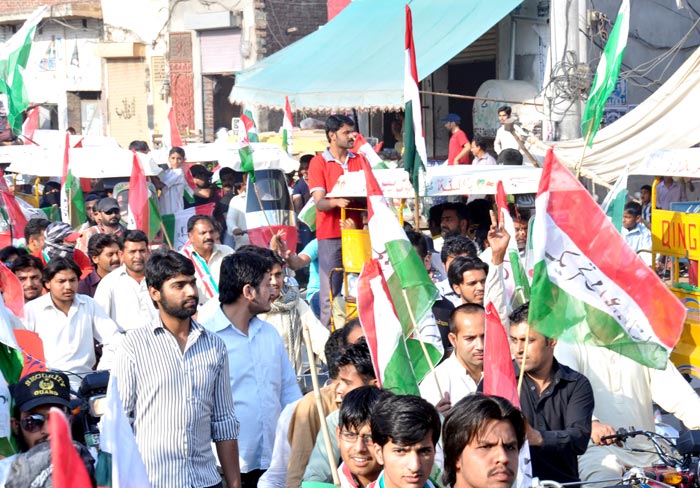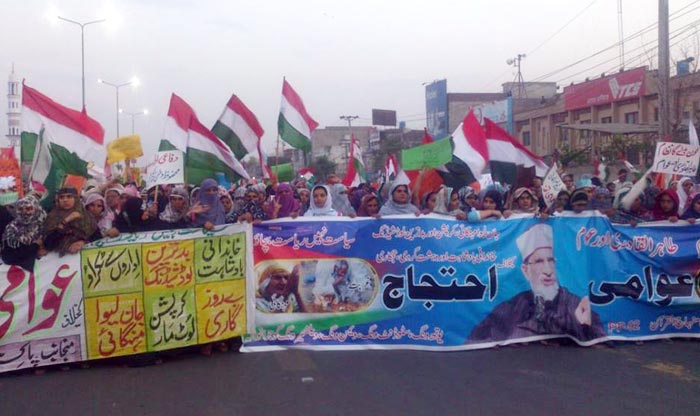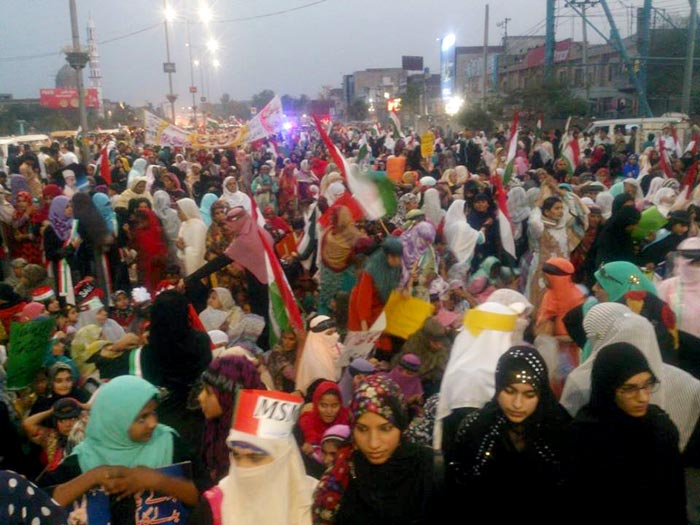 Multan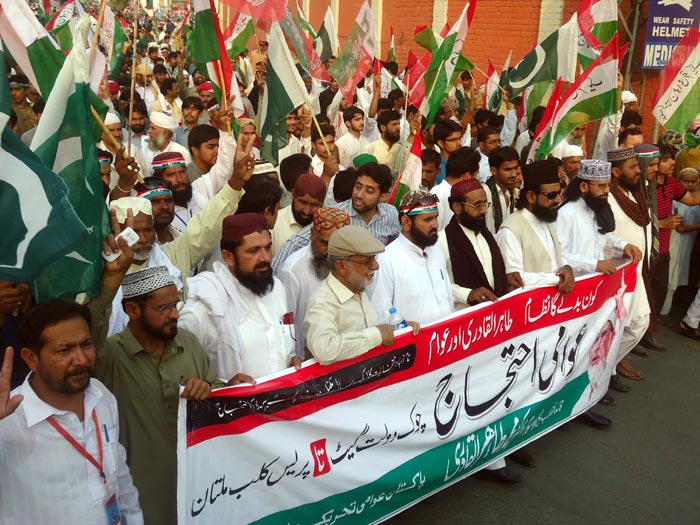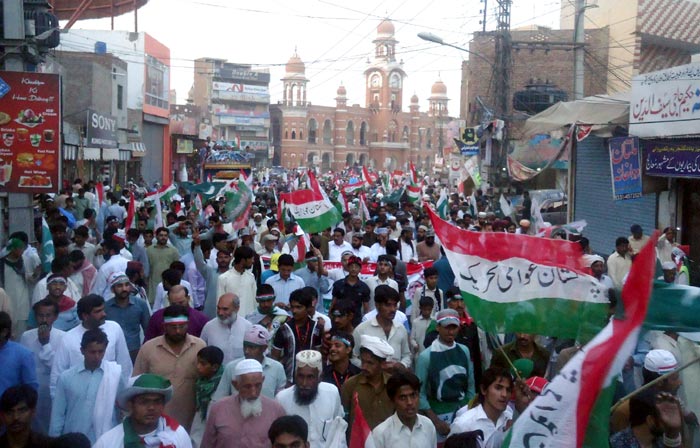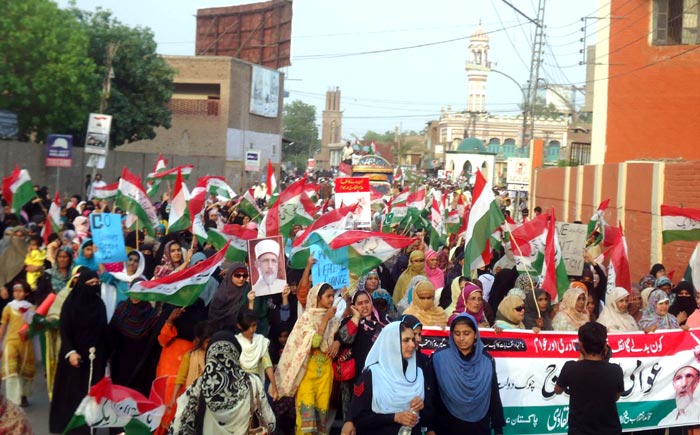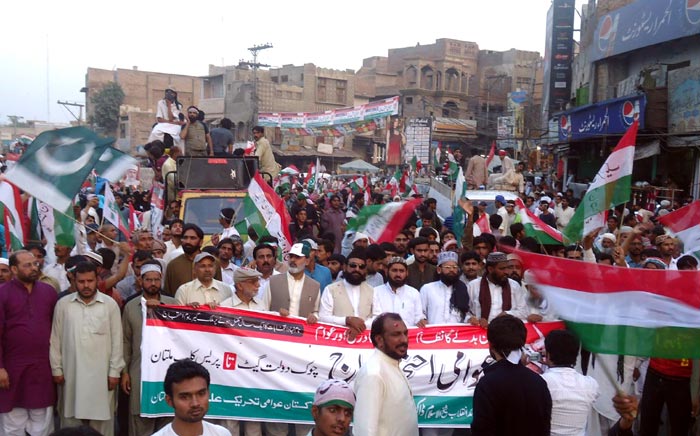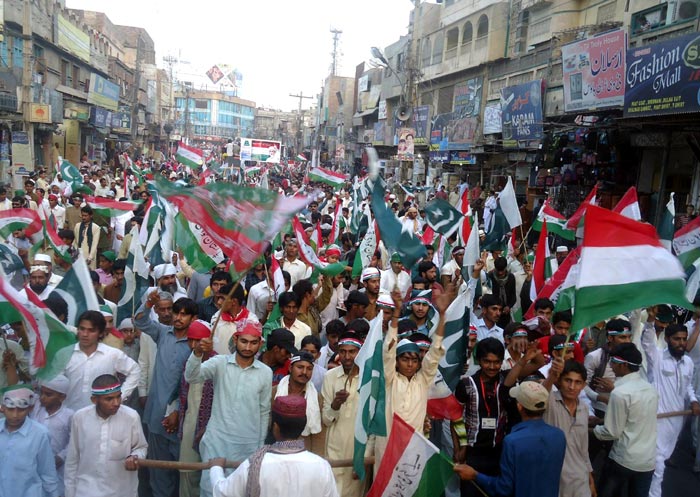 Jhang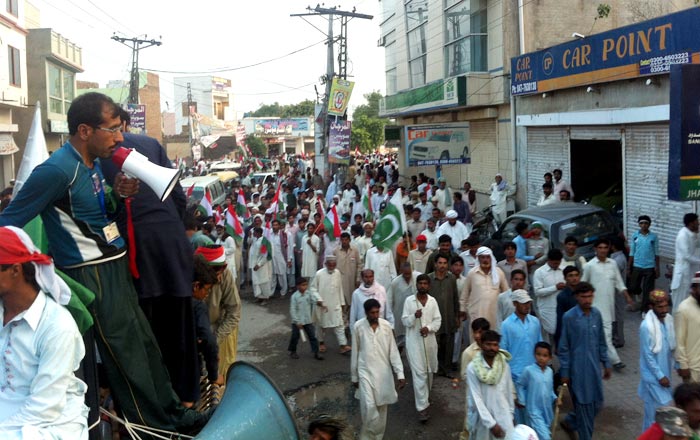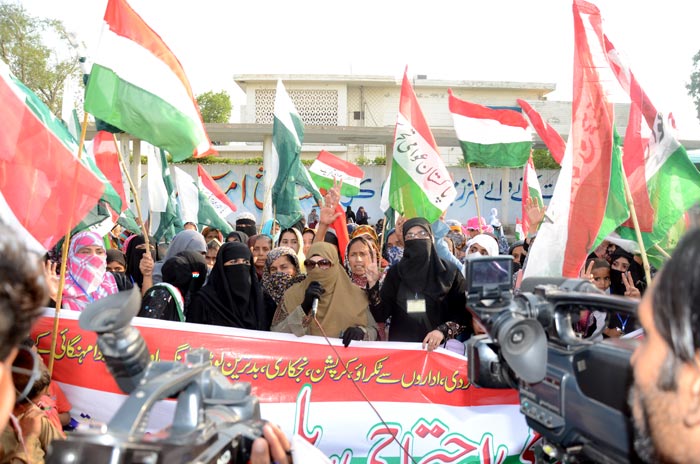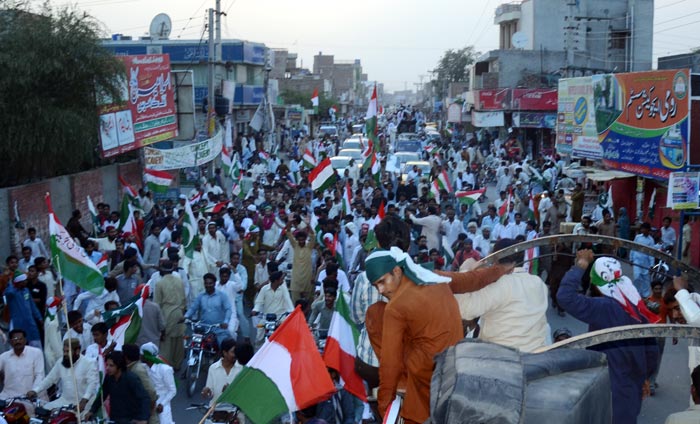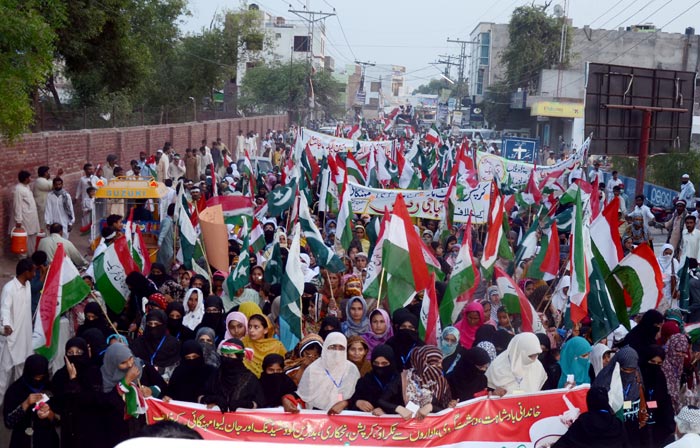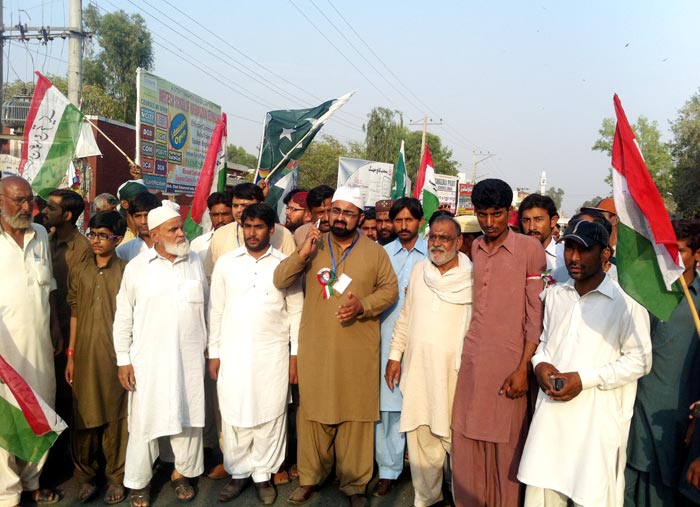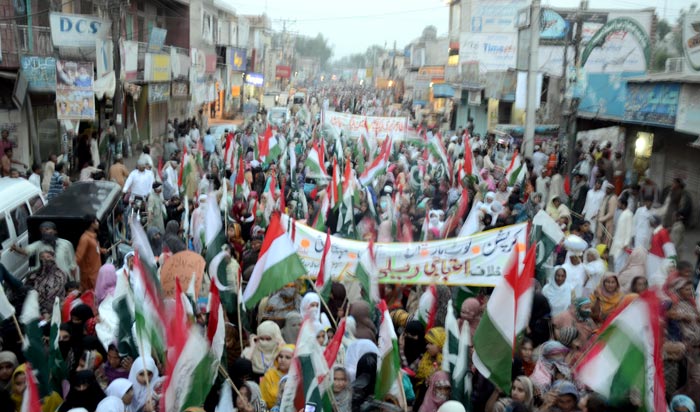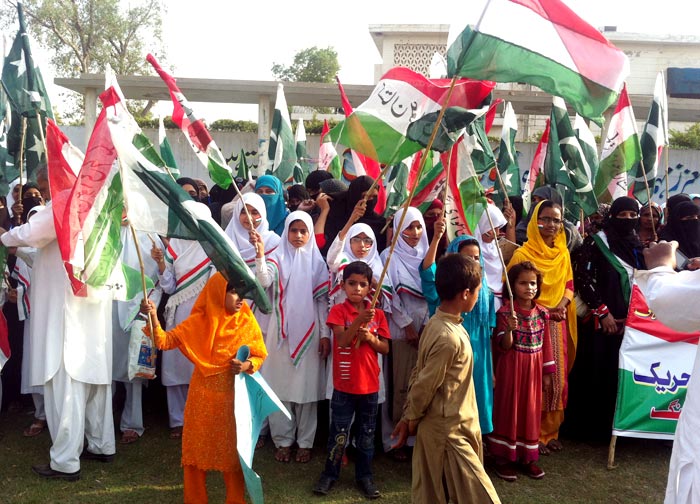 Bahawalpur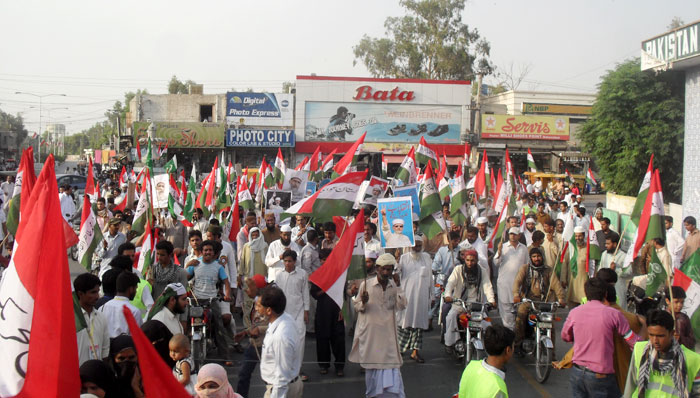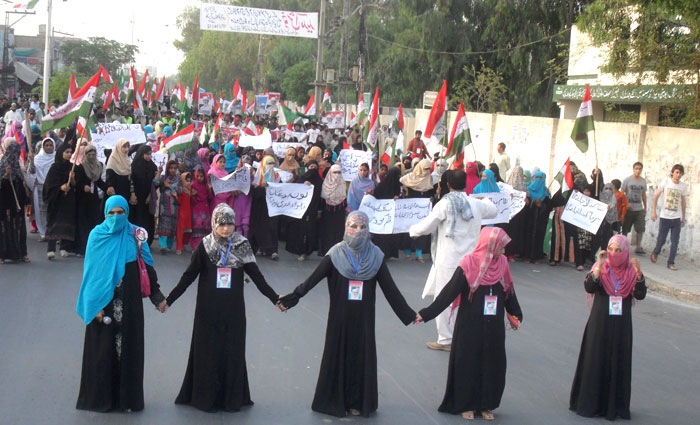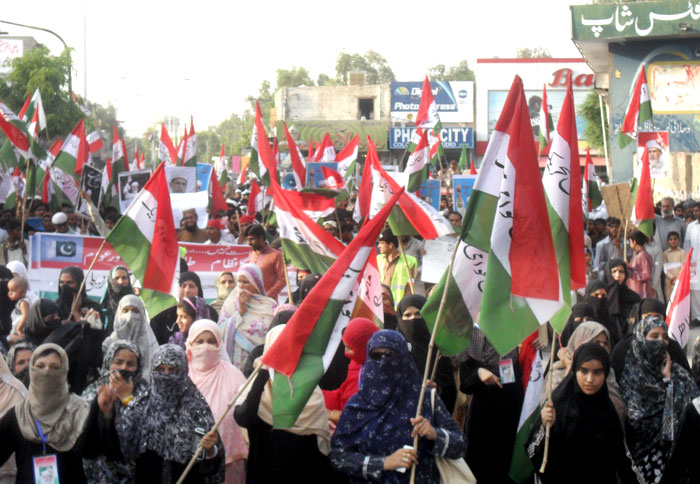 Mirpur Khas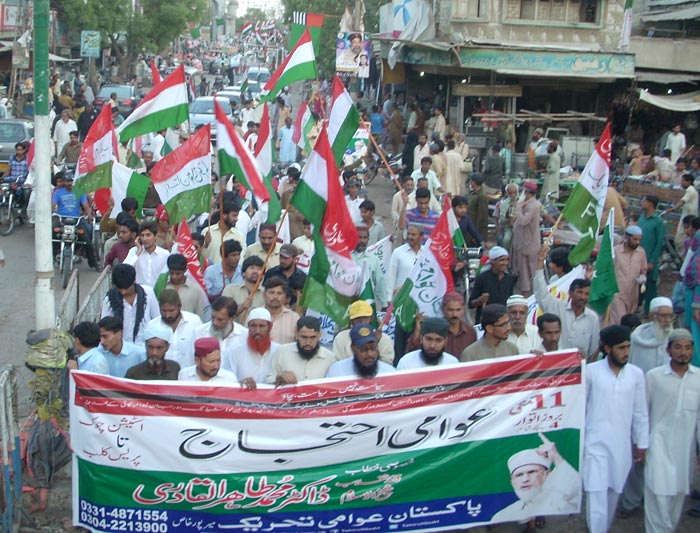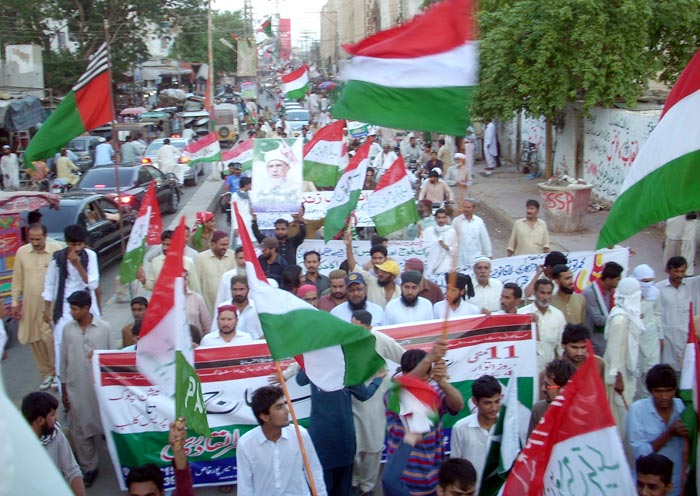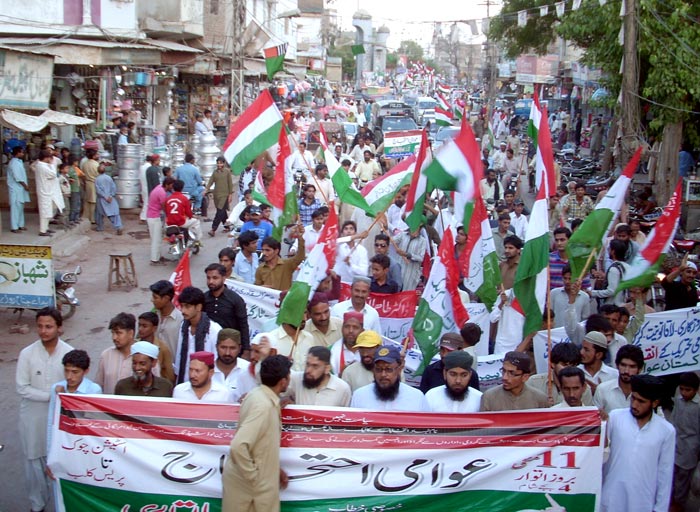 Kamra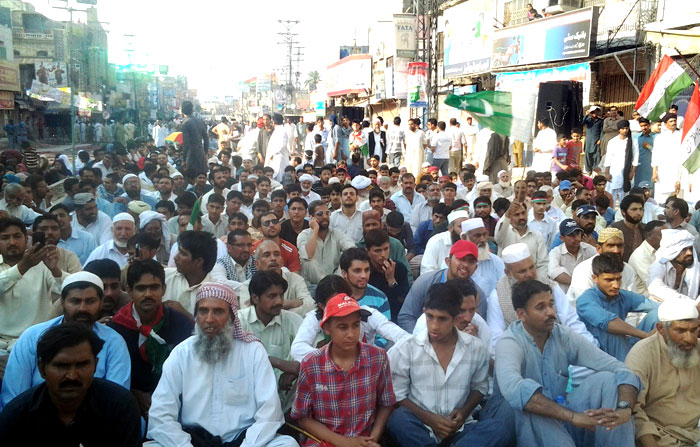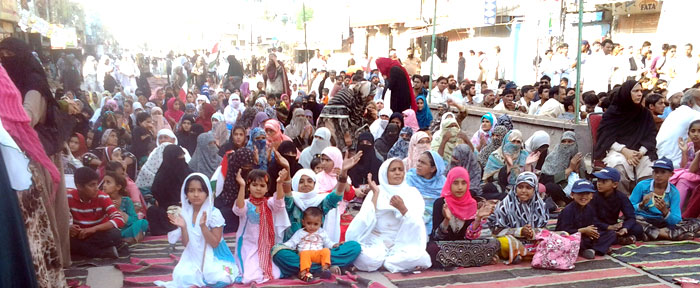 Kashmore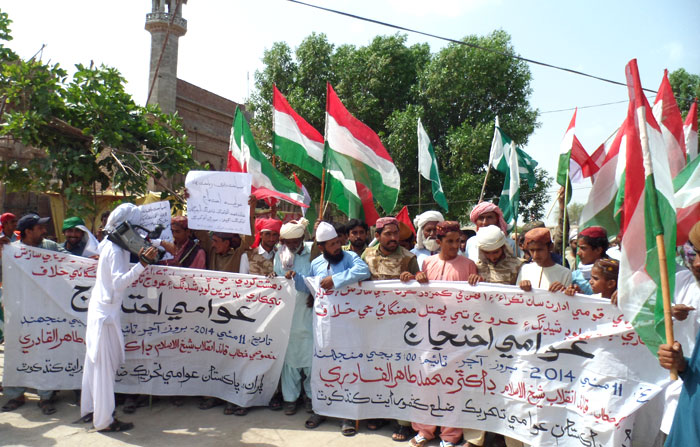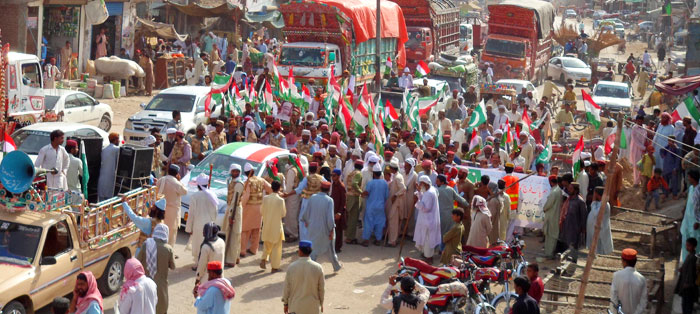 Chakwal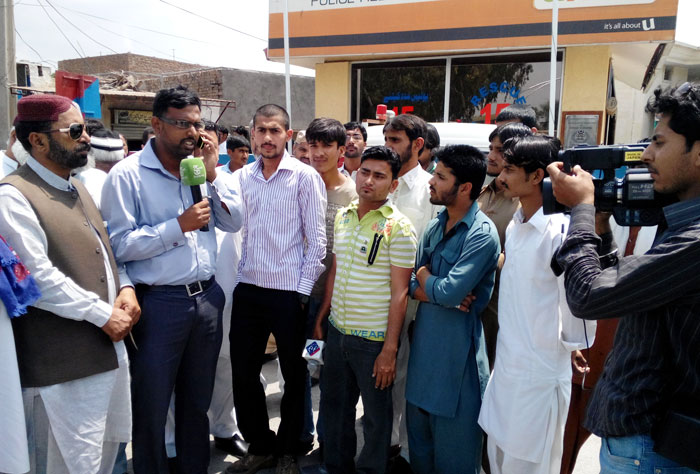 Chiniot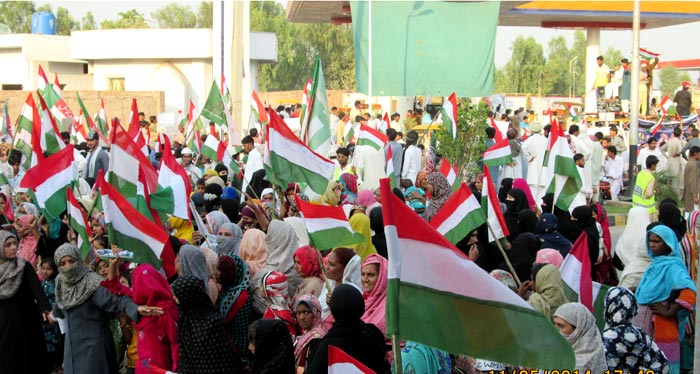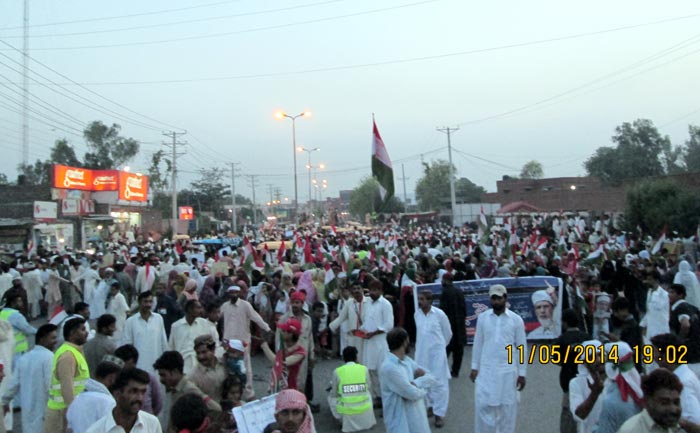 Muzaffargarh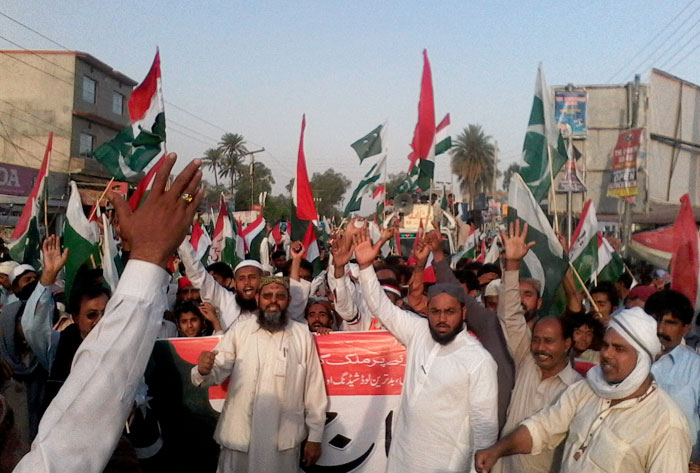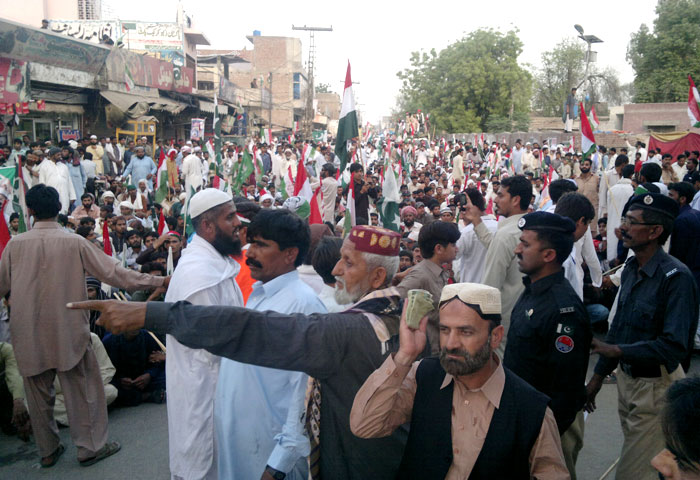 Peshawar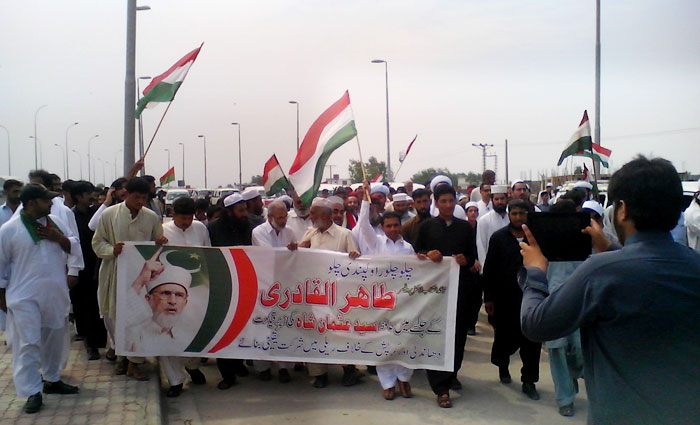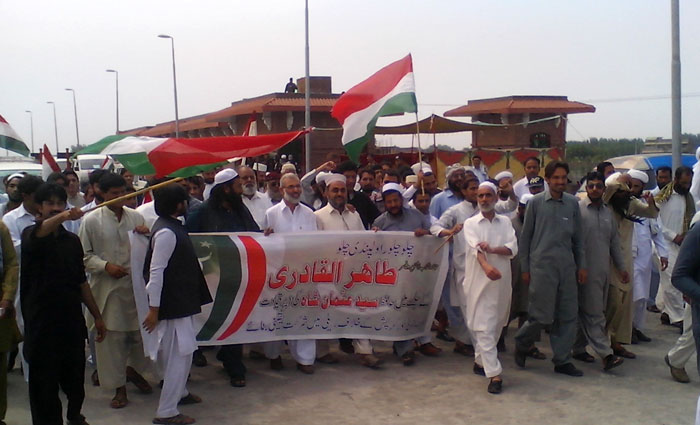 Sargodha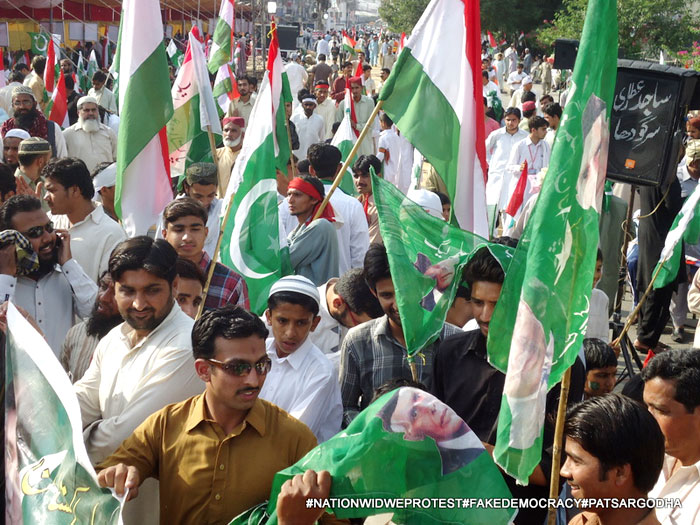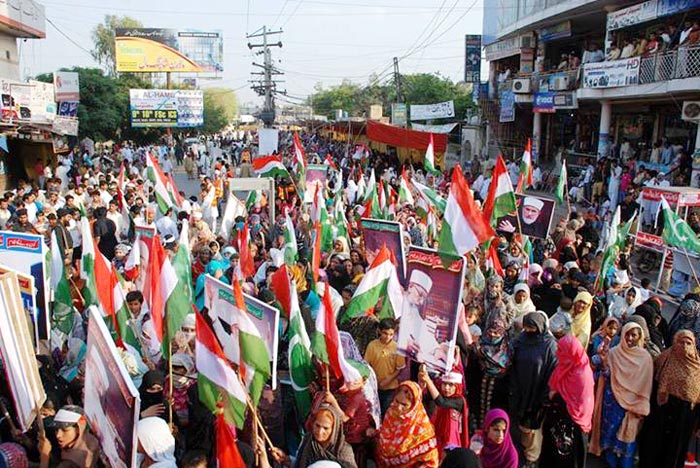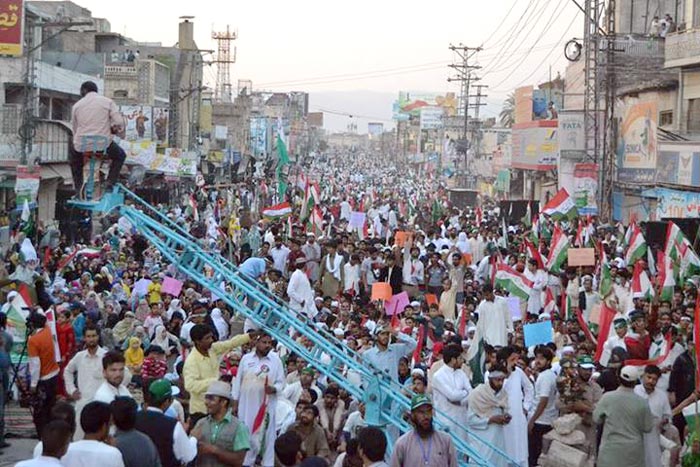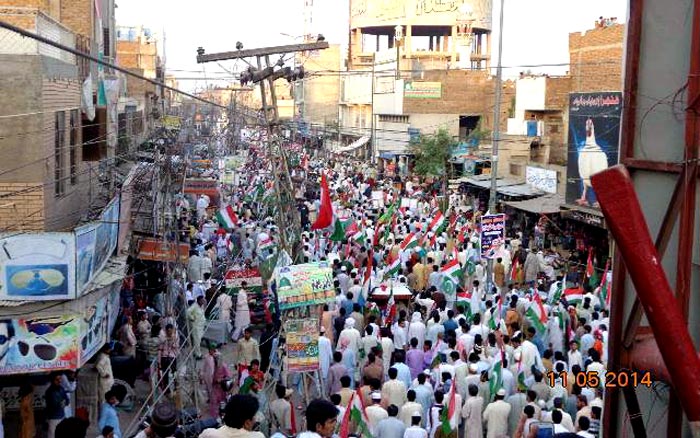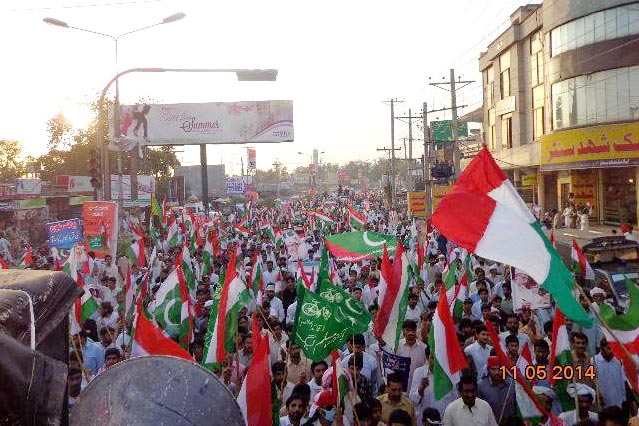 Bhan Saeedabad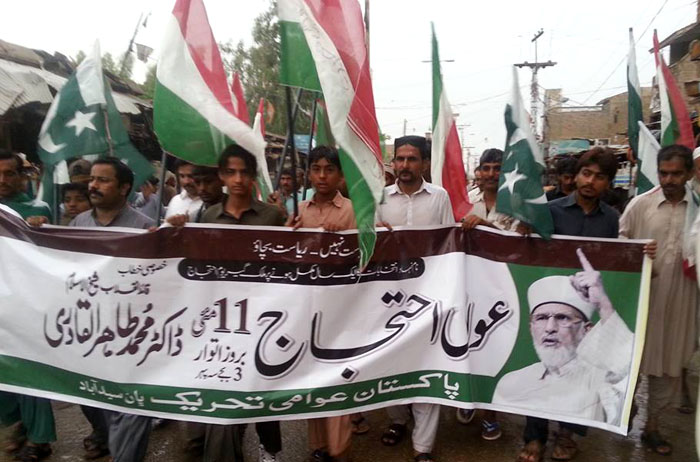 DG Khan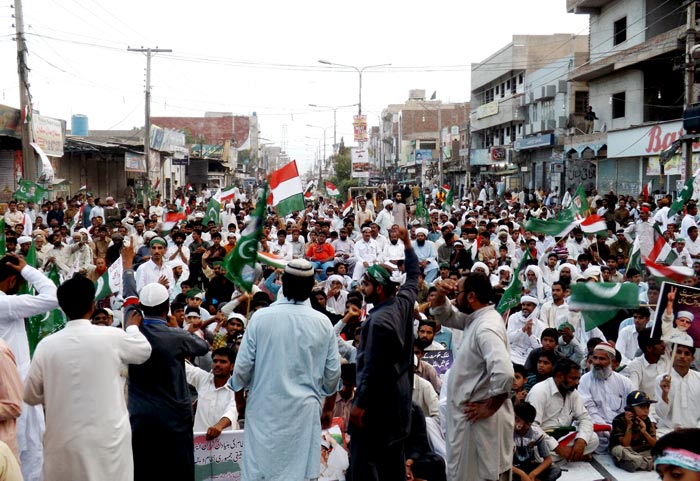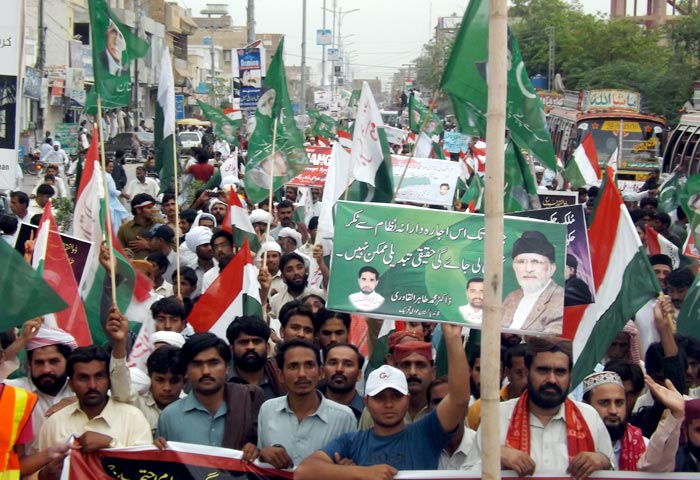 Bahawalnagar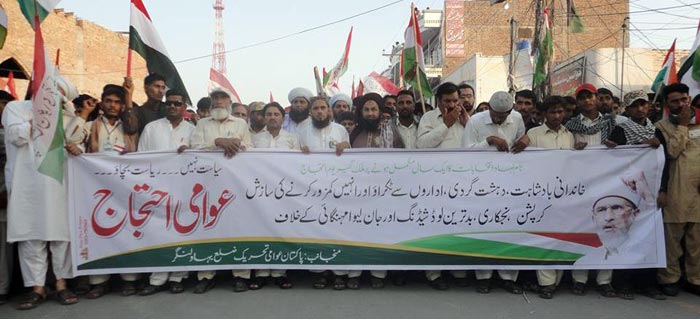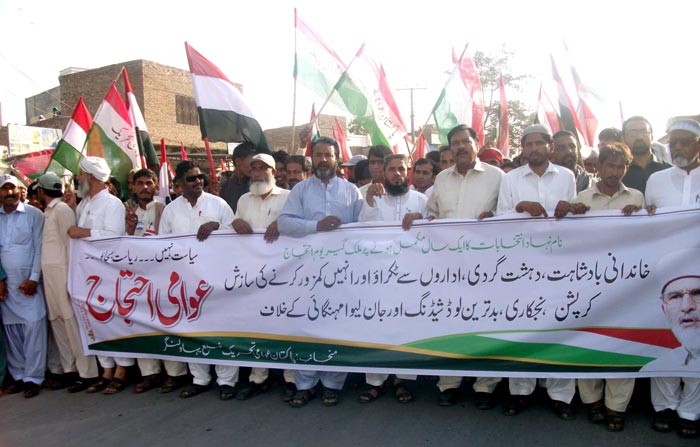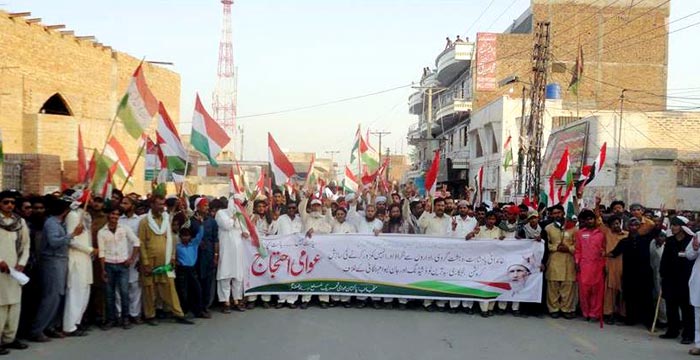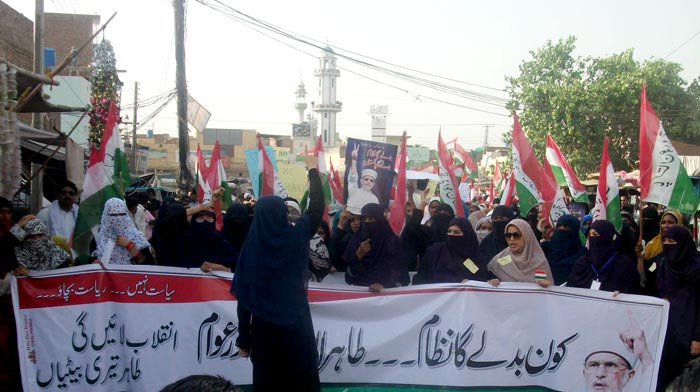 Khushab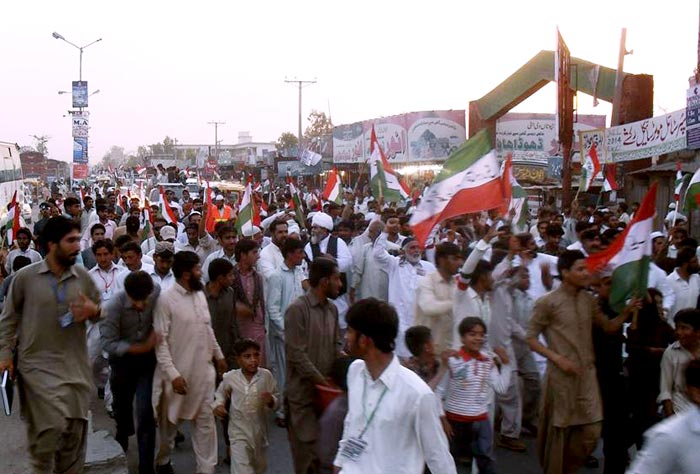 Quetta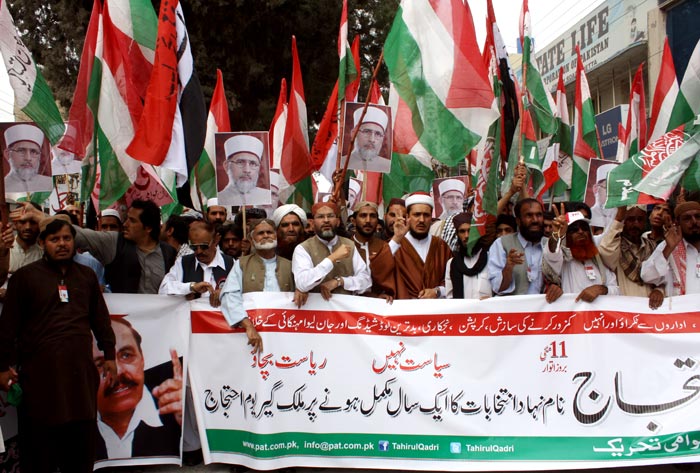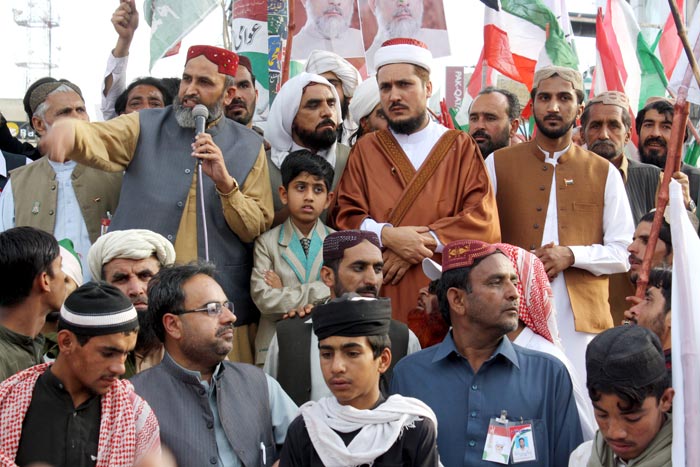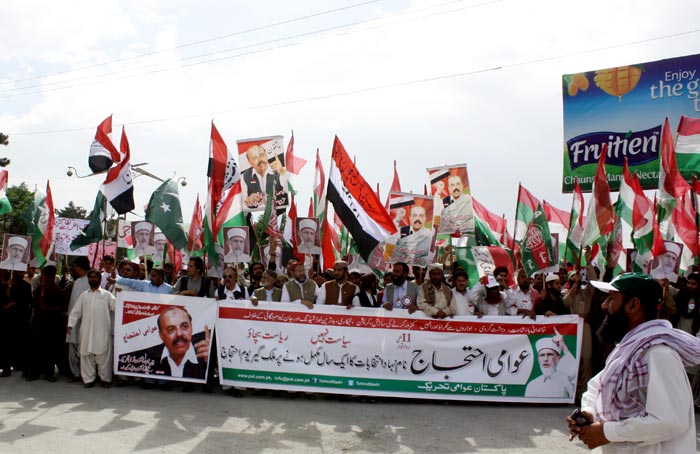 Ghotki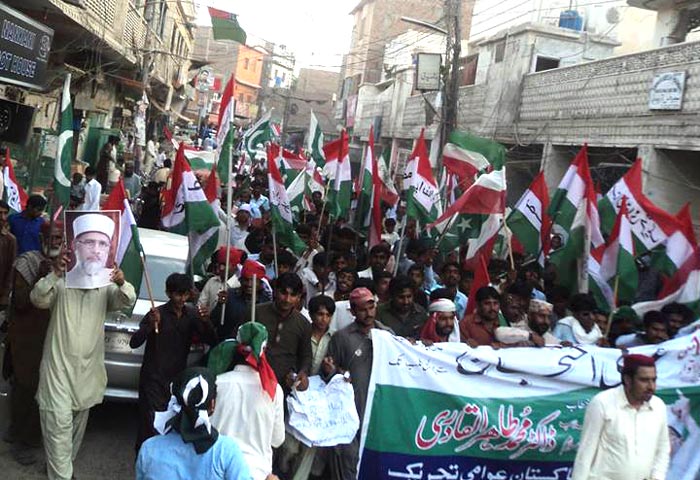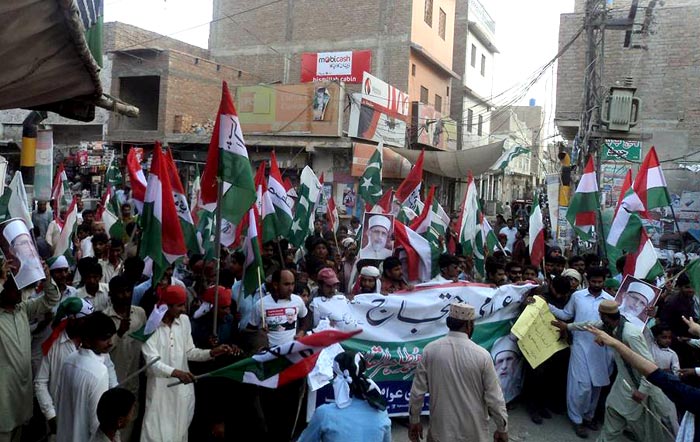 Larkana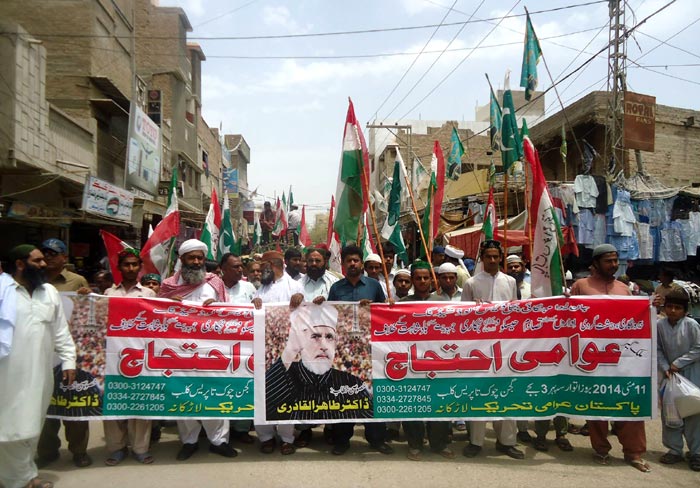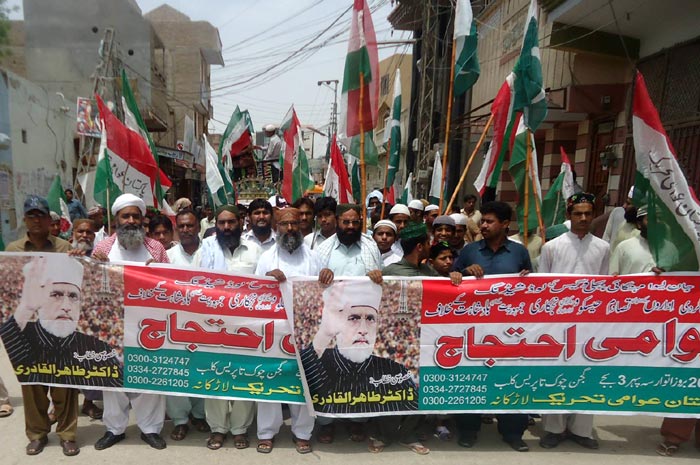 Toba Tek Singh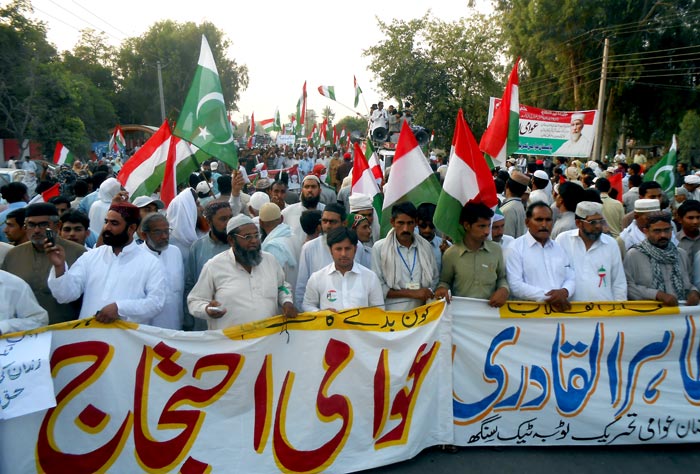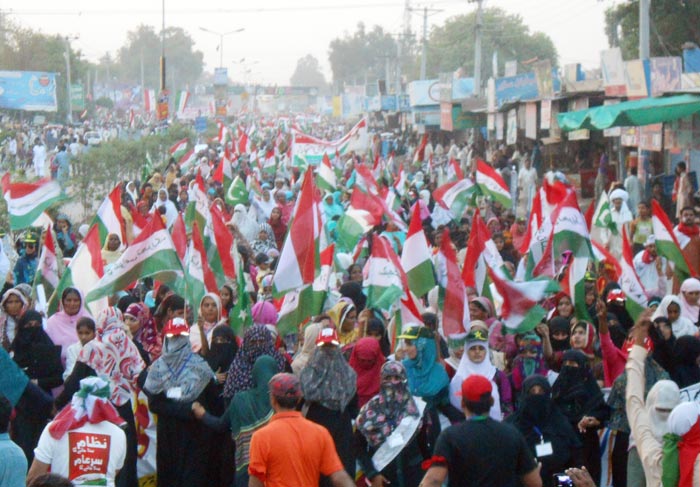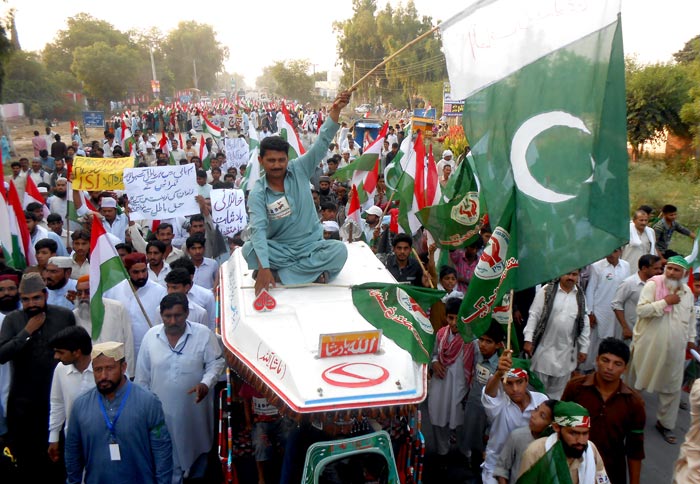 Rahim Yar Khan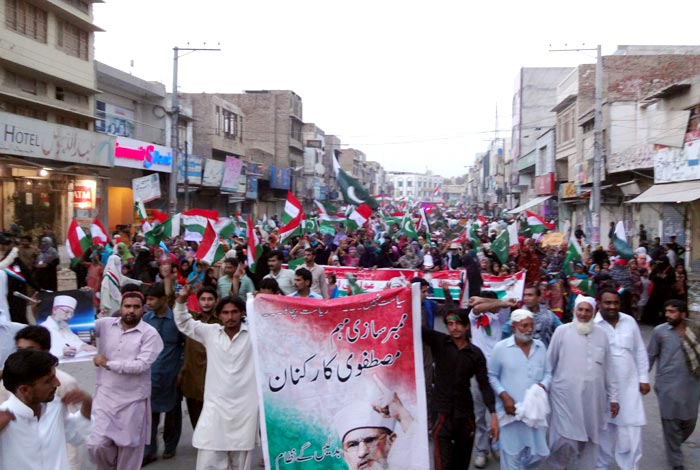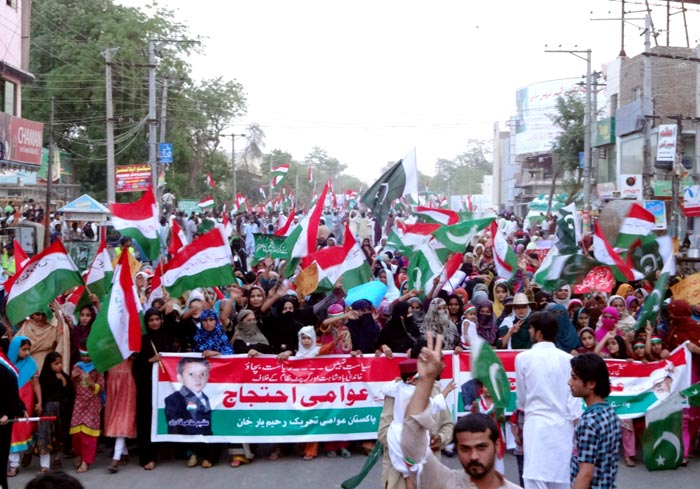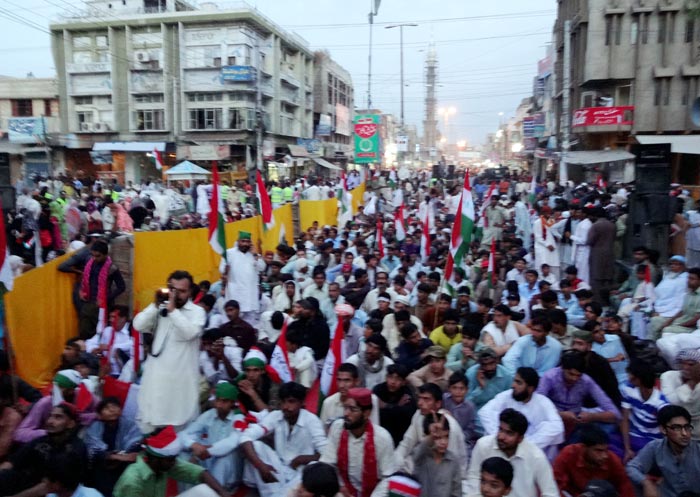 Bhit Shah (Sindh)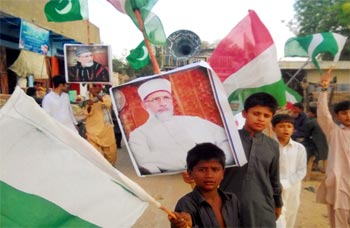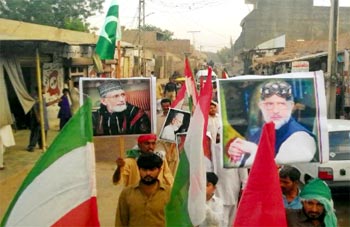 Bhit Shah (Sindh)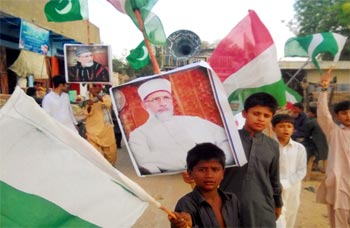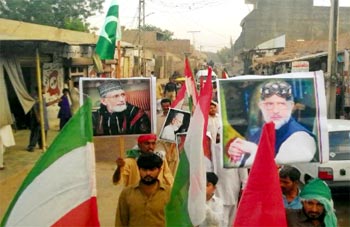 Hyderabad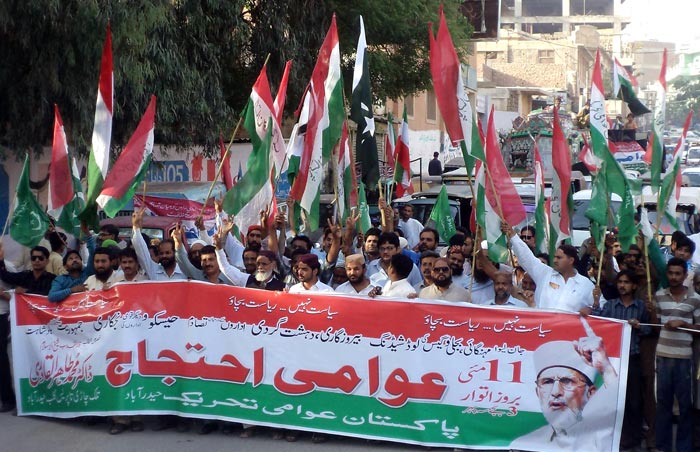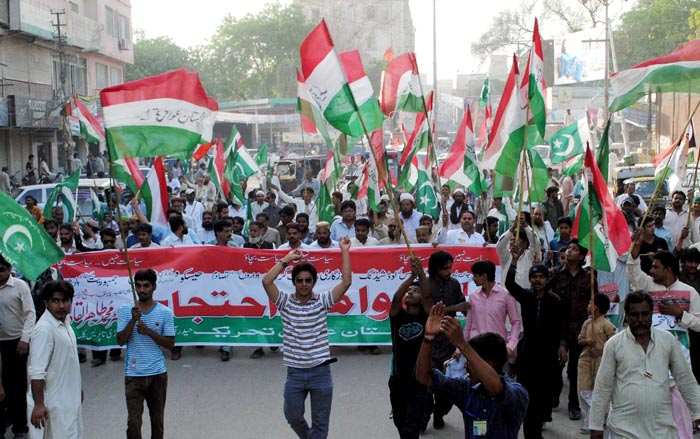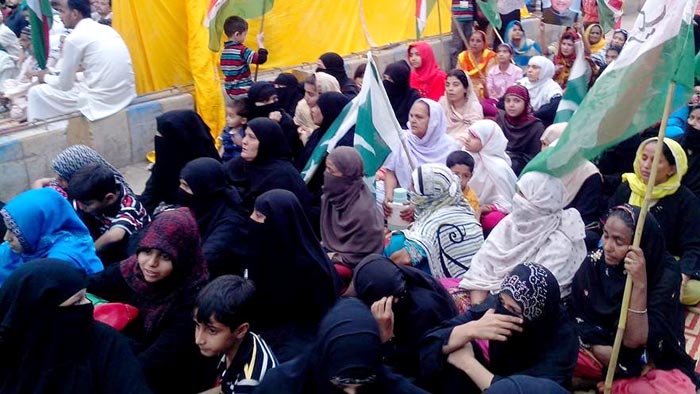 Moro (Sindh)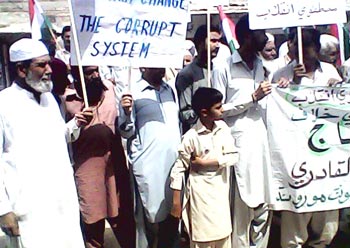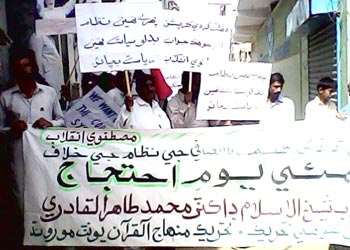 Tando Muhammad Khan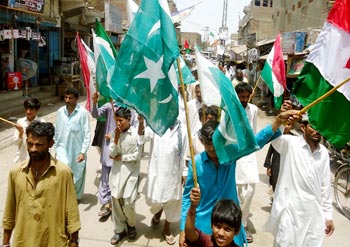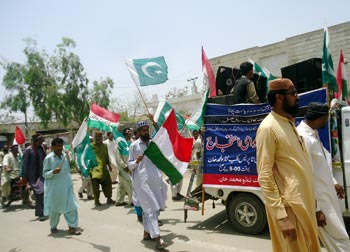 Rajanpur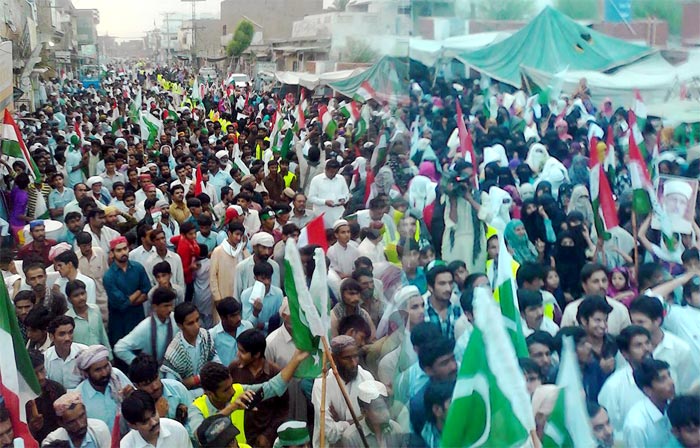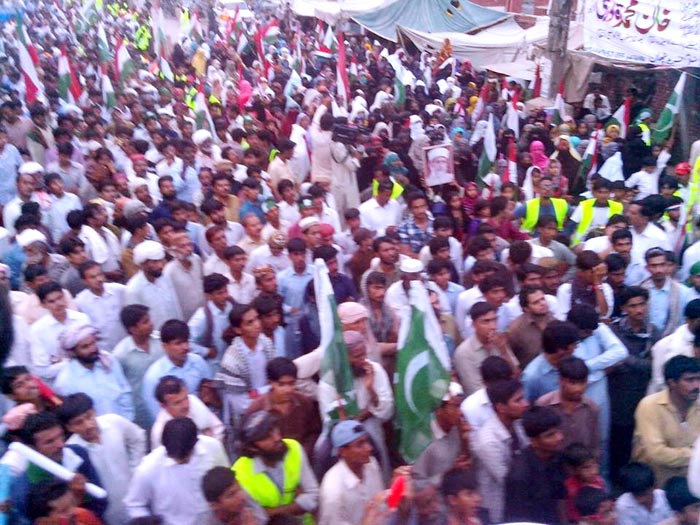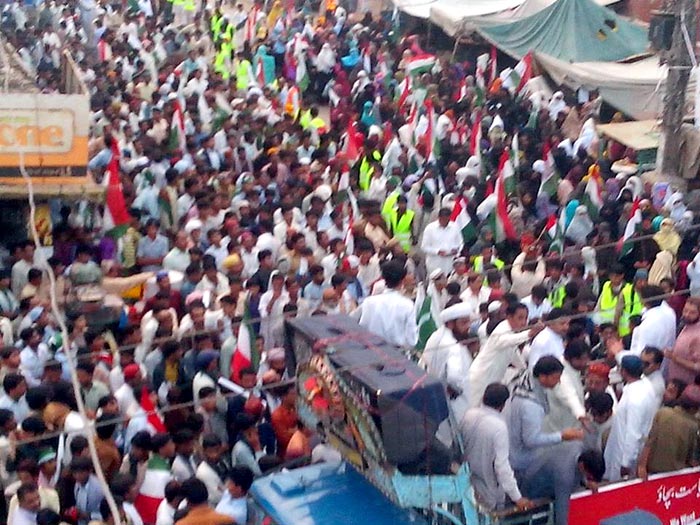 Jacobabad