Emirates Airline flight carrying Pakistan cleric diverted to Lahore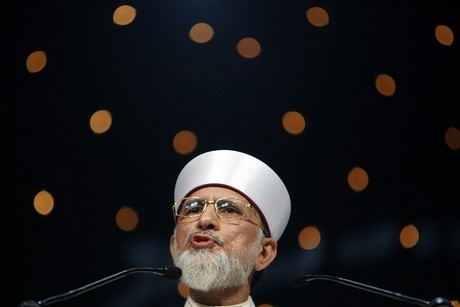 DUBAI // An Emirates flight carrying a Canada-based Islamic cleric from Dubai to Islamabad was diverted this morning to Lahore airport.
EK612, which was carrying Dr Tahir ul-Qadri and his supporters, was supposed to arrive in Islamabad this morning at 7.30am but Pakistani authorities asked the carrier to divert the flight.
It was reported that police fired tear gas at Dr Qadri's supporters, who had gathered at Islamabad airport.
Confirming the flight's diversion, an Emirates spokesperson said: "Emirates flight EK612 from Dubai to Islamabad on 23 June 2014 was diverted to Lahore, as directed by the Pakistan authorities, and landed safely.
"Travelling on board the flight was Dr Tahir ul-Qadri and his delegation. As of 11am Dubai time, some passengers have disembarked and are being looked after by our staff at Lahore airport, while we look for alternative options to get them to their destination."
The airline said Dr ul-Qadri and some passengers, however, remained on board. "All our crew and passengers are safe. We are in contact with our crew on board the aircraft, and are liaising with the local authorities."
Dr ul-Qadri drew tens of thousands of supporters to a sit-in protest in Islamabad in January last year. According to AFP, his return could add to the pressure on Prime Minister Nawaz Sharif's government at a sensitive time when the military is waging a major offensive against Taliban militants in the restive north-west.
Source: www.thenational.ae