PAT starts working on anti-terrorism subject syllabus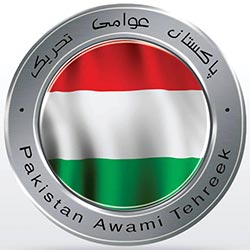 Islamabad - Pakistan Awami Tehreek (PAT) has constituted a committee that has started preparing syllabus on anti-terrorism subject.
PAT Chairman Dr Tahir-ul-Qadri has constituted a 5-member committee under Rahiq Abbasi which will work out recommendations on syllabus for the general public, students of colleges and universities, armed forces, teachers, religious scholars and media within 15 days.
The committee comprises Syed Iftikhar Hussain Bokhari, Rana Farooq, Ali Akbar Qadri and Squadron Leader (Retd) Abdul Aziz.
Dr Qadri will announce the syllabus in a press conference once it is evolved. Earlier, the PAT has given suggestions to root out terrorism from the country.
Source: http://nation.com.pk/islamabad/30-Dec-2014/pat-starts-working-on-anti-terrorism-subject-syllabus