Peace moot endorses operation against militants: Dr Raheeq Abbasi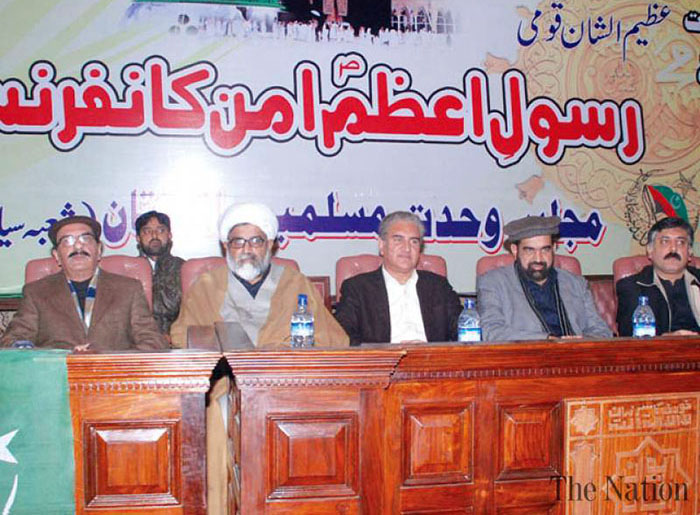 PAT central president Dr Raheeq Abbasi said that concept of 'Jihad' had been wrongly interpreted and the misguided elements were following a mindset, which had weakened the roots of the country, besides bringing a bad name to Islam and Pakistan.
He said that fighting the war against terrorism was two-front struggle, adding that one front belongs to the Pakistan Army that had been fulfilling its responsibility with utmost dedication, while the second front belongs to religious scholars and they have to play an important role in defeating the mindset of extremism and radicalism by portraying the true picture of Islam.
He said that the PAT chairman Dr Tahirul Qadri had suggested removal of the lessons from school, college syllabus which were meant to create biases, and hatred among students.
Allama Raghib Naeemi, head of Jamia Naeemia, said: "We want complete elimination of anti-state elements and fully endorses legislation against terrorism."
At @mwmpakofficial Messenger of Peace conference with @smqpti & @AllamaRajaNasir Raja Aiwan Iqbal Lahore pic.twitter.com/ZfqaVMCQM8

— Dr. Raheeq Abbasi (@RaheeqAbbasi) January 11, 2015
#PAT President @RaheeqAbbasi addressing 'Peghambar-e-Azam Conference' Of MWM at Awan-e-Iqbal at lahore. #MWMAmanConf pic.twitter.com/MNiceQBBnY

— Shia News Official (@snpak110) January 11, 2015
#MWM SG @AllamaRajaNasir Addressing the 'Paghambar-e-Azam Conference Of MWM at Awan-e-Iqbal Lahore. #MWMAmanConf pic.twitter.com/YkVjWsoHqj

— MWM Pakistan (@mwmpakofficial) January 11, 2015