PAT extends full support to MWM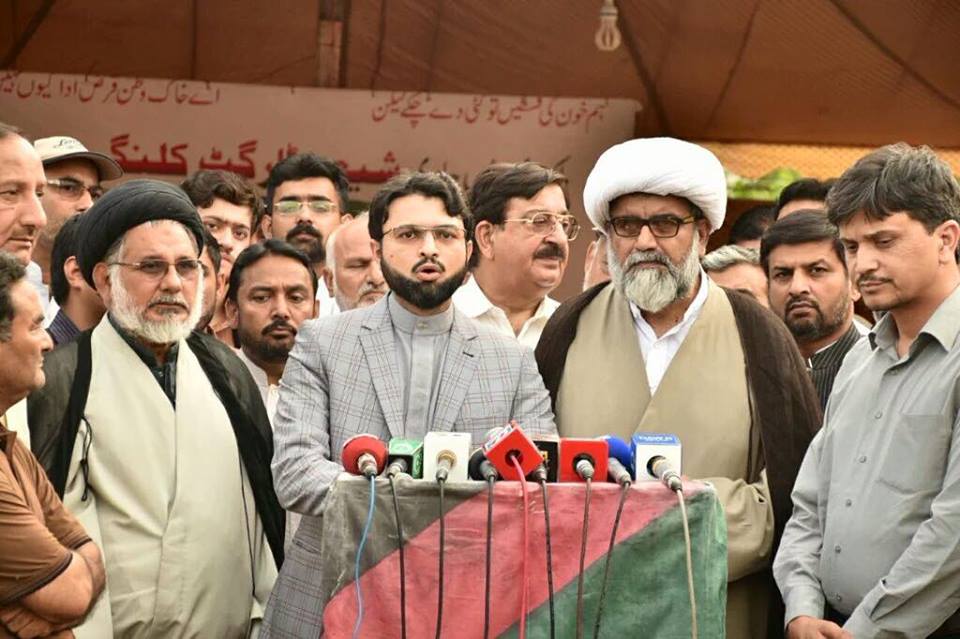 Dr Hassan Mohi-ud-Din Qadri, senior leader of PAT and Chairman of MQI Supreme Council, visited the hunger strike camp of Majlis-e-Wahdat-ul-Muslimeen (MWM) yesterday and held a meeting with MWM leader Allama Raja Nasir Abbas.
Expressing his complete solidarity with the MWM workers, he said that the only agenda of the rulers is to loot the country. He said that it is due to corruption and incompetence that people are falling praying to target killing and terrorism from Karachi to Khayber, which we condemn in the strongest possible words. He asked how a government, which has been involved in killing its own citizens through police, can protect the life and property of its people.
Khurram Nawaz Gandapur, Ibrar Raza Advocate, Farooq Butt, Sultan Naeem Kyani, and Ghulam Ali were also present on the occasion.
Dr Hassan Mohi-ud-Din Qadri said that MWM has an important role to play in national development, elimination of sectarianism and promotion of inter-sect harmony. He said that increase in the number of target killings of peaceful people of the Shite sect is a matter of serious concern. He said that PAT and Dr Tahir-ul-Qadri stand fully by MWM in their just demands.
Dr Hassan further said that PAT has also been victim of the government's oppression, and is still awaiting justice for the martyrs of Model Town despite passage of two years. He said that MWM extended full support to PAT and we also are there to support the former now at this time of trial and tribulations. He said that the thieves of Panama are looting the country, adding that they have rendered the foundations of the country hollow through corruption. He said that the PAT would hold sit-in on June 17 and we would not forget the sacrifices of the MWM workers on this occasion. He said that all oppressed people will have to get together for their rights.