Civil Society's role vital in getting justice for Zainab Amin: Khurram Nawaz Gandapur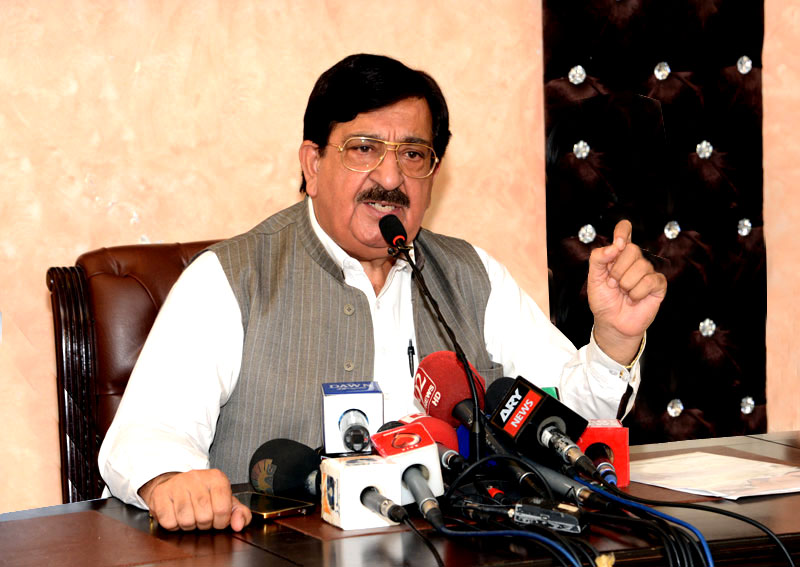 PAT Secretary General Khurram Nawaz Gandapur has expressed his satisfaction on the hanging of murder and rape convict Imran Ali. He said that with the capital punishment awarded to the convict, the family of innocent Zainab has got a bit of justice. He said that the brutes and barbarians who play with the lives of innocent girls deserve to be hanged publicly. He said that the civil society played an active role in getting the rape convict meet his end. He said that when Dr Tahir-ul-Qadri led the funeral prayer for Zainab in Kasur, the issue got highlighted internationally, setting the direction of the investigation and the accused was zeroed in on. He said that the social media team of the MQI created 'Justice for Zainab' hashtag, which moved national and international opinion and put immense moral pressure on the government to move fast to apprehend the culprit. He said that the social media activists of the MQI deserve to be appreciated for their relentless campaign.
Khurram Nawaz Gandapur made these remarks while meeting the party leaders and workers here at the central secretariat in Lahore. He said that if the direction of the police was not reset and reforms were not brought about, the heinous crimes such as the Kasur and Model Town tragedies will continue to take place in the future too.
The PAT Secretary General said that Haji Amin Ansari, the father of Zainab, is an office holder of the MQI Kasur. When this heart-rending incident took place, he was on an Umra in Saudi Arabia along with his wife. In the absence of the parents, Dr Tahir-ul-Qadri traveled to Kasur to lead the funeral prayer of Zainab Amin. He said that not only did the Kasur tragedy sink the whole nation in grief, it also highlighted the excesses of the system and brutalities of the police force. He said that it was not the first incident that took place in Kasur. Many similar acts were committed before as well but the police remained unmoved and did not do anything to apprehend the culprits. He said that when the first incident of such nature surfaced, had the police carried out investigation in the right direction and arrested the perpetrator, many innocent children could have been saved. He said that the police department needs to be restructured to make it subservient to the people.