The oppressors are facing wrath of nature: Dr Tahir-ul-Qadri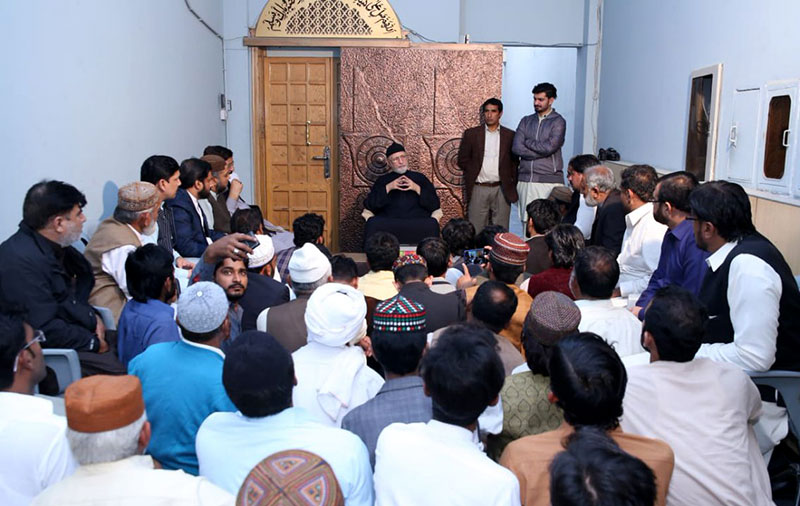 PAT Chairman Dr Muhammad Tahir-ul-Qadri has said that those who perpetrated oppression on the innocent people are facing the wrath of nature today. He said that the jails in which our workers were kept in the illegal custody have become the living places for the former ruling family. He said that it is merely a beginning and we will certainly see the end of their journey and those committed oppression on the innocent people will meet their fate in this world.
Dr Tahir-ul-Qadri expressed these views in his meeting with the PAT workers who got released from the fake cases registered by the Sharif government. He also hosted a lunch in their honour and appreciated their steadfastness and sense of commitment towards the mission. He said that the voices are being raised against the system from every quarter against which the workers struggled, and rendered sacrifices.
Dr Qadri said that Model Town tragedy is a black chapter in the political and democratic history of the country. He said that the Sharif brothers shed the blood of innocent workers in order to save their power, maimed dozens of them, orphaned the children and snatched the scarfs of the women. But they are neither left with their power nor respect and they will have to deposit the ill-gotten money in the national exchequer as well. He said that we are waging legal struggle for justice in the Model Town case. He said that their sacrifices will not go in vain.