Implementation of NAP to be best tribute to the sacrifices of APS martyrs: Dr Tahir-ul-Qadri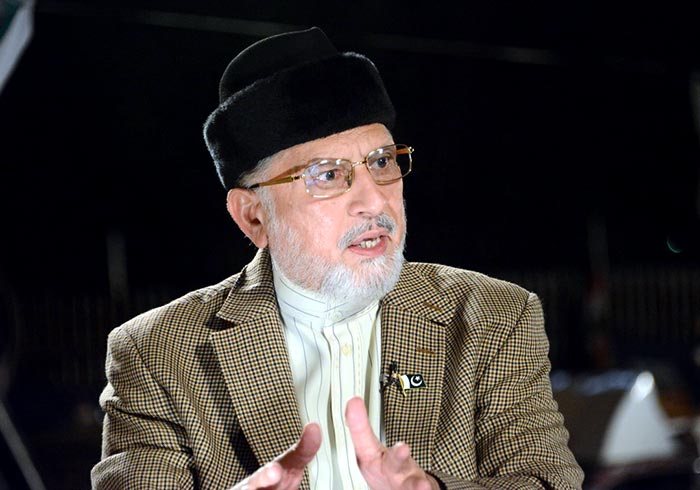 PAT Chairman Dr Muhammad Tahir-ul-Qadri has said that the martyred children of Army Public School (APS) Peshawar are the heroes of the Pakistani nation and the candles of peace. He said that it was as a result of the sacrifices of these brave children and the courage of their grieving mothers that the armed forces of Pakistan conducted historic operation against terrorists and achieved significant successes against the monster. He said that the people of Pakistan stood by their armed forces and rendered huge sacrifices in this fight against terrorism. He said that those who killed women and children and bombed shrines are the worst creatures on earth and fodder of hell. The nation proved through their matchless sacrifices that the enemy of peace cannot discourage them.
Dr Tahir-ul-Qadri expressed these views while talking to the office holders and workers before leaving for Saudi Arabia for performing Umra. He said that in order to uproot terrorism and 'Takfiri' ideology, there is a need for courageous decisions. He said that implementation of the National Action Plan (NAP) in letter and spirit will be the best tribute to the sacrifices made by the students of the APS. He said that the people of Pakistan gave sacrifices of 70,000 in the war on terrorism and proved that none is more peace loving than them and nothing can undermine their resolve and courage.
The PAT Chairman said that there are many causes of terrorism, stating that ignorance, corruption and injustice are the topmost in them. He said that terrorists consider such places to be fertile for their evil designs where such factors are found in plenty. He said that the National Action Plan was a solid document containing well-thought-out set of actions to eliminate the causes of terrorism and extremism but it is unfortunate that some of the provisions of the NAP were implemented whereas some await the implementation to this day. He said that even today the terrorist incidents happen sporadically and the enemies of the humanity strike when they get a chance.
Dr Tahir-ul-Qadri demanded that the NAP should be dusted and put into practice, stating that it is not merely an administrative or a political issue but the one that concerns the future of 200 million people. He paid rich tributes to the officers and jawans of the armed forces and other law enforcement agencies who rendered exemplary sacrifices in the war on terrorism and prayed for the departed souls of the APS tragedy.
The PAT Chairman will return to the country by end of December after performing Umra.