India should stop human rights violations & release Kashmiri leadership: PAT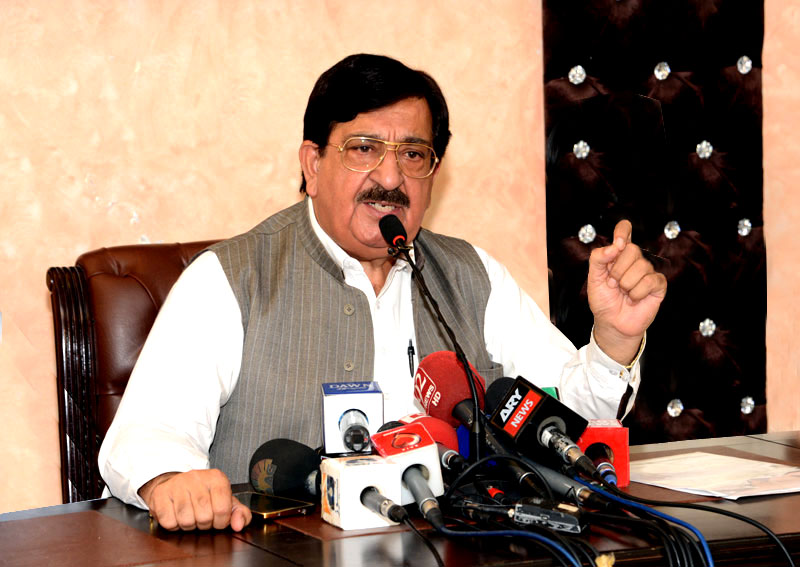 PAT Secretary General Khurram Nawaz Gandapur has asked India to stop atrocities and release the imprisoned Kashmiri leaders. He said that merely passing the condemnatory resolutions would not be enough, stating that the government should approach the United Nations and remind it of its commitment towards the people of the held Kashmir. He said that special instructions need to be passed to the Pakistani diplomatic missions across the world to highlight the Kashmir cause in the world.
Khurram Nawaz Gandapur made these remarks while talking to the senior leaders of the party. He said that the Kashmir issue was shelved for last ten years and the previous government, which was friendlier towards Modi, was beholden to the business interests of its rulers. He said that the youth should highlight the atrocities being committed on the hapless Kashmiris on social media. He said that at a time when the multi-party negotiations started for achieving peace in Afghanistan, India increased its violent activities. He said that whenever elections approach in India, anti-Pakistan rhetoric becomes shriller, stating that it is an irresponsible behavior.
The PAT Secretary General emphasized that resolution of the Kashmir issue is a must for establishment of durable peace in the region. He said that imprisoning the Kashmiri leadership and disrupting the daily life will not hush up the freedom movement in the held Kashmir. He said that sooner or later India will have to bow its head before the Kashmiris and give them right to self-determination.