Dr Tahir-ul-Qadri grieved over death of Pir Shaykh Gul Sahib Qadri
Shaykh-ul-Islam Dr Muhammad Tahir-ul-Qadri has expressed his deep sense of grief and sorrow on the passing away of Hazrat Pir Shaykh Gul sahib, the father of Dr Noor-ul-Haq Qadri, Federal Minister for Religious Affairs. He prayed to Allah Almighty to rest the departed soul in peace and give fortitude and patience to the bereaved family to bear this irreparable loss.
Meanwhile Chairman Supreme Council Dr Hassan Mohi-ud-Din Qadri, MQI President Dr Hussain Mohi-ud-Din Qadri, PAT Secretary General Khurram Nawaz Gandapur, Director Interfaith Relations Sohail Ahmad Raza, Allama Sayyid Farhat Hussain Shah, Allama Imdadullah Khan, Allama Mir Asif Akbar, Basharat Jaspal, Fayyaz Warraich, GM Malik, Noorullah Siddiqi and others also expressed their condolences on the death of Dr Noor-ul-Haq's father and prayed to Allah Almighty to rest his soul in peace.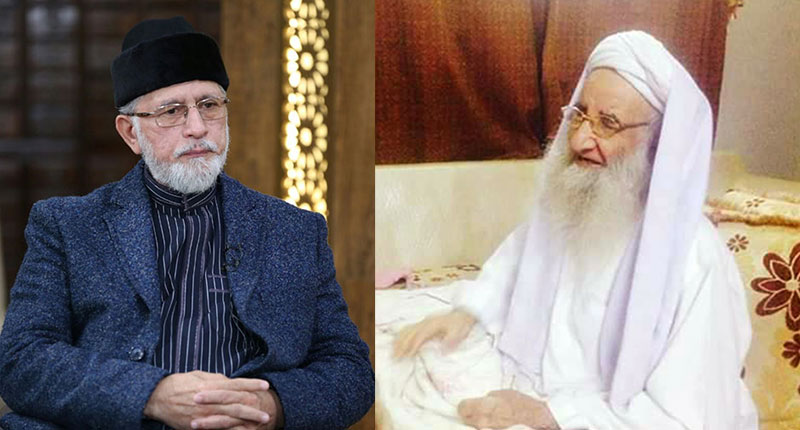 ڈاکٹر نور الحق قادری (وفاقی وزیر برائے مذہبی امور) کے والد گرامی کے انتقال پر دلی افسوس اورتعزیت کا اظہار کرتا ہوں، اللہ تعالیٰ انکی بخشش فرمائے ان کے درجات بلند کرے اور سوگوار خاندان کو یہ صدمہ برداشت کرنے کی توفیق دے دکھ اور غم کی اس گھڑی میں برابر کے شریک ہیں@NoorUlHaqQadri_

— ڈاکٹر طاہرالقادری (@TahirulQadriUR) December 26, 2018