Those who fooled nation for 30 years finally punished: Dr Tahir-ul-Qadri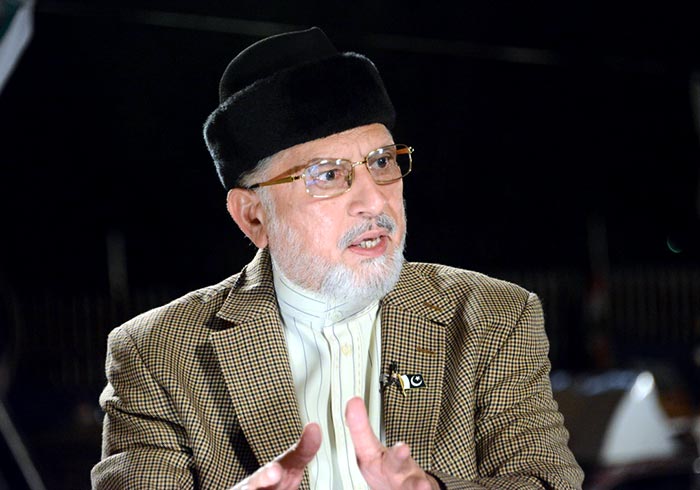 PAT Chairman Dr Muhammad Tahir-ul-Qadri has said that those who fooled the nation, institutions and their workers for thirty years by making innocent faces have finally been caught and punished. He said that the decision in the Model Town case is still awaited. He said that they even had the gall to say that their conscience was clear despite Model Town tragedy happening under their watch. He said that the members of the political elite were sentenced on some drops from the ocean of corruption, stating that the start of the process of awarding punishment to the political elite is welcome. He said that the real challenge lies in recovering the looted wealth.
Dr Tahir-ul-Qadri stated this while talking to the senior leaders yesterday. He said that those who snatched livelihoods and basic necessities of life from the poor do not deserve any concession. He said that economy will be put on track by adopting zero tolerance policy on corruption, adding that it is one of the ways to improve the soft image of the country in the world. He said that when Allah's wrath comes, there is nothing that can save the oppressor and all facilities come to an end. He said that those who were super arrogant do not even have straws to get hold of and in the process they have become examples for others.
The PAT Chairman said that he truly believed that those who shot live bullets at the innocent people, martyred them including two women and broke bones of the elderly on June 17, 2014 will be punished for their crimes and the sobbing of the oppressed will reach heavens. He said that what has happened is merely the beginning, adding that a lot more is in store for them.
Dr Qadri said that he is satisfied on the acceptance of the PAT's demand of the establishment of the new JIT to probe the Model Town tragedy afresh. He demanded that both the brothers should be kept in Lahore jails so that the JIT should not be having any problem in questioning them as and when required.