New provinces be made on administrative grounds: Dr Tahir-ul-Qadri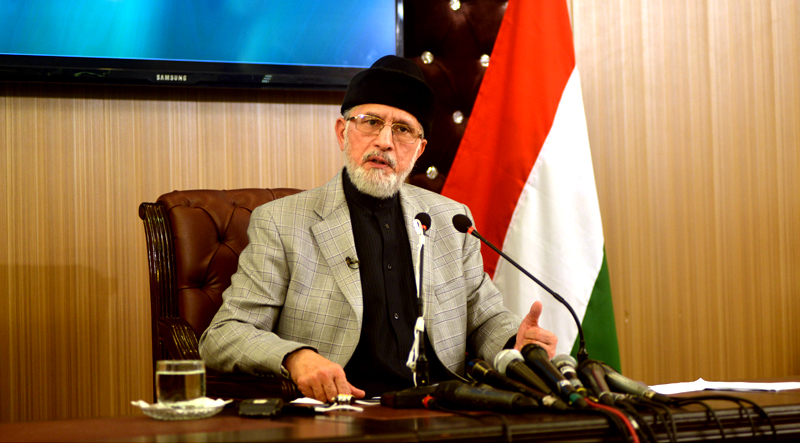 PAT Chairman Dr Muhammad Tahir-ul-Qadri has said that the new provinces should be made on the basis of administrative grounds, not a language. He said that all the political parties that remained in power in the past promised to make new provinces out of the existing ones but did not walk the talk. He said that it is a matter of satisfaction that the present government appears to be sincere in making new provinces and the opposition parties are also ready to extend their support to it. "It is high time that the promises made with the people of the South Punjab are fulfilled," he said.
Dr Tahir-ul-Qadri made these remarks while talking to the senior leaders of the PAT. He said that by making the provinces on administrative basis, the objectives of eliminating poverty, increasing the literacy rate, provision of basic facilities such as justice, education and health at the doorstep of the people will be achieved. He said that it will also help lift the standards of living of the people belonging to the downtrodden areas. He said that end of concentration of powers represents the beauty of democracy.
The PAT Chairman expressed his happiness on the acceptance of the PAT's demand for constitution of a new JIT to probe Model Town case. He said that the former rulers established JITs to hide the truth and the only purpose was not to uncover the truth but to get clean chit for the previous rulers. He said that the purpose of our struggle is to get justice in the Model Town case. He said that the family members of the martyrs were ignored during last four years and it is now that the present government has listened to their basic demand and played a positive role.
Dr Tahir-ul-Qadri also lauded the Supreme Court for taking kinder view of the demand of the martyrs' families. He said that our prime concern is that real motives and factors behind this unfortunate incident come out in the open and the affected families get justice. He said that when the rulers loot the national resources, and kill their own citizens, not holding them accountable will be akin to treason with the people and the country. He said that the fight to eliminate corruption should reach its logical conclusion.