Shaheed Benazir Bhutto was a politician of great stature: Dr Tahir-ul-Qadri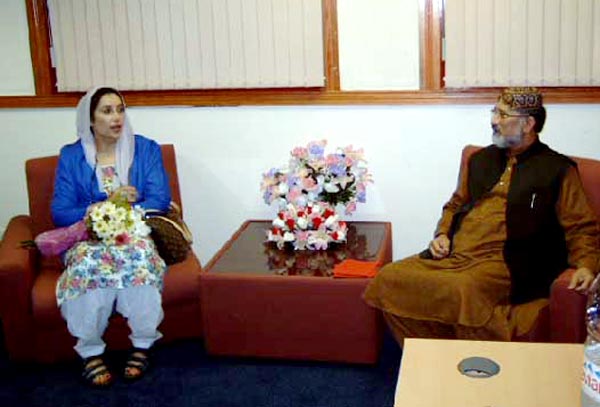 Shaheed Benazir Bhutto was a patriotic, democratic politician of the highest stature having an identity of her own in the international arena. Her martyrdom caused a great loss to the country. She was a bulwark against terrorism and forces of extremism as her point of view against these scourges was categorical, clear-headed and without any ambiguity.
These views were expressed by PAT Chairman Dr Muhammad Tahir-ul-Qadri in a statement to mark the death anniversary of former Prime Minister Mohtarama Benazir Bhutto. He said that Shaheed BB wanted to see Pakistan evolve into a democratic, welfare state. He said that she was a life member of the MQI. He recalled that when Pakistan Awami Ittehad was formed, he had excellent political working relationship with her and they would often talk about the national and international issues and matters of mutual interest. She understood the problems and knew what needed to be done to resolve them, he added.
Dr Tahir-ul-Qadri said that Mohtarama Benazir Bhutto was quite popular among the middle and the poor classes of the country. She faced revenge behaviors of the political elite, and braved fake cases and sponsored character assassination campaigns. He said that when she came into power, she did not use the state resources against her political opponents and promoted tolerant attitudes in politics. He prayed to Allah Almighty to rest her soul in peace.