Family members of martyrs satisfied on formation new JIT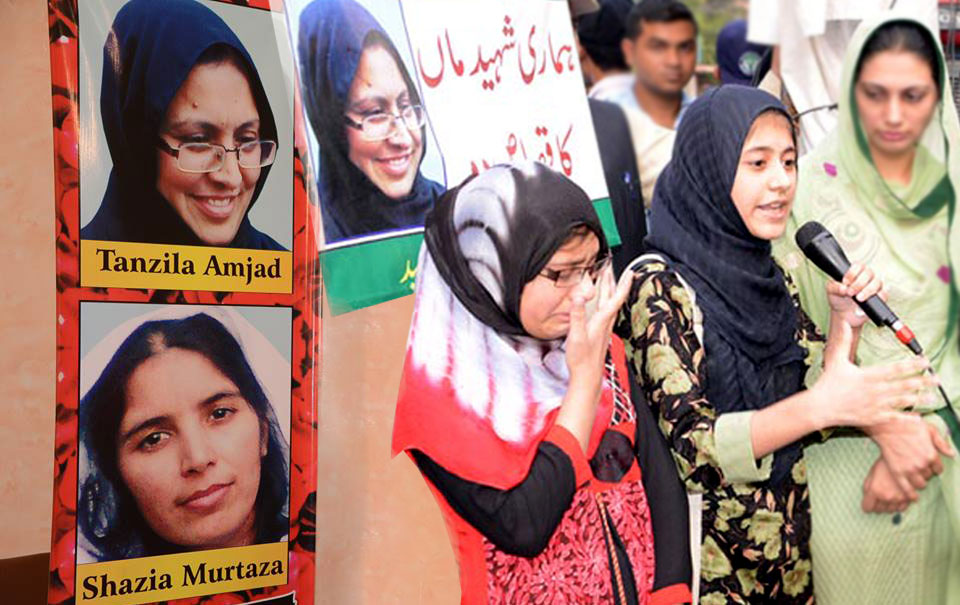 Bisma Amjad, the daughter of Shaheed Tanzila Amjad who was among those martyred on June 17, has said that the promise that the Chief Justice of Pakistan made with her while putting his hand on her head affectionately has been fulfilled. She said that the family members of the martyrs are grateful to the honorable Chief Justice and other judges of the apex court. She said that the Chief Justice did whatever he could before his retirement in connection with extending help to the oppressed. She said that he took notice on her hand written application on a simple paper and it is due to this that the way could be paved for the establishment of the JIT.
Bisma Amjad said that it is her wish that every wronged Pakistan may get justice in a similar manner. She also thanked the government for fulfilling its written commitment regarding the formation of the JIT. She said that the PAT Chairman did justice to the struggle of rights for the workers. Not a day passed during last four years when he did not look after them, stating that the entire organization has been affectionate towards them. She said that she was convinced that there was no leader and a party in Pakistan that stood by its workers in a way that the PAT stood.
Bisma Amjad said that Dr Qadri appeared in the Supreme Court himself. He has suspended his research and other scholarly activities for last seven months to solely focus on the case and his struggle has borne fruit now. She said that the heirs of Model Town tragedy had only one demand that the new JIT should be formed to probe the tragedy afresh because the previous rulers, who were masterminds, erected hurdles in the way of justice by using their power and they established JITs to get clean chit from them. She said that the previous JITs were so biased that they did not even record the statements of the injured and the witnesses. She said that the spirit of justice was also killed along with the innocent people. She said that we believe that those who killed innocent people will not only be held to account in this world but also in the hereafter.