The Sharif rule was a major hurdle in the way of justice: Dr Tahir-ul-Qadri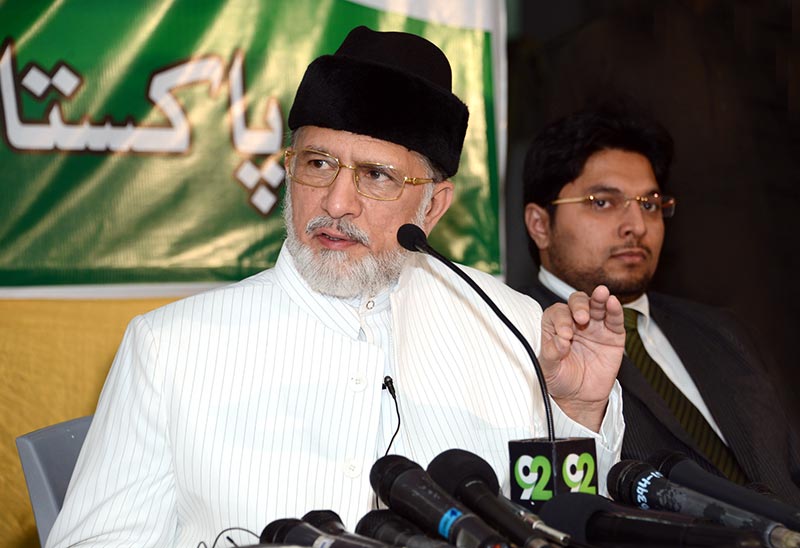 Addressing a joint meeting of the lawyers and the PAT senior leaders, Chairman Dr Muhammad Tahir-ul-Qadri has said that we have had to wage a hard, long and expensive struggle to get justice in Model town case. He said that the case is enough to highlight the flaws in the justice system. He said that we would extend our full cooperation to the newly formed JIT, adding that it is after four years that our demand for formation of a neutral JIT was accepted. He said that we are thankful to the Chief Justice of Pakistan for taking action on the petition of Bisma Amjad and the federal and the provincial governments for constituting the JIT in line with their written commitment.
Dr Tahir-ul-Qadri said that some of the principal of the tragedy accused got foreign postings, stating that they will have to be removed and held to account. He said that there are frequent instances of making officers OSDs and suspending them on minor mistakes but in case of Model Town, innocent people were killed in broad daylight. He said that the government of the Sharif brothers was a heavy hurdle in the way of justice. He said that the purpose of the JITs made by the former rulers was not to dispense justice but to murder it. These JITs did not record the statements of the witnesses and the injured.
Dr Qadri said that if the former rulers had not been involved, the accused police officers would have been made an example. He said that the police officers were given undue promotions for their role in Model Town carnage.