New investigation into Model Town case to lead to the principal accused: Dr Tahir-ul-Qadri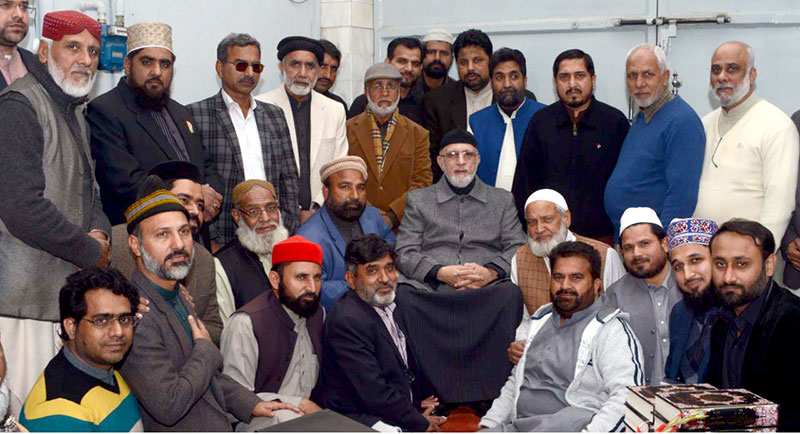 PAT Chairman Dr Muhammad Tahir-ul-Qadri has said that the fresh investigation into the Model Town killings will help reach the twelve principal accused including Nawaz Sharif, Shahbaz Sharif, Rana Sanaullah and Dr Tauqir Shah. He said that the former rulers abused the state power to stop the neutral and transparent probe into the Model Town tragedy. He said that with the decision of the Supreme Court regarding constitution of the new JIT, all conspiracies against the justice for the aggrieved have been foiled.
Dr Tahir-ul-Qadri made these remarks while talking to the leaders of the MQI Lahore yesterday. The delegation that called on him was led by Hafiz Ghulam Farid and Ishtaiq Hanif Mughal. The delegates paid tributes to Dr Qadri for consistently pleading the case of justice for the oppressed, and effectively presenting the arguments in the Supreme Court for the establishment of the new JIT. They said that he did justice to the love and trust of his workers by going out of way to defend their rights. They also lauded him for writing historic Quranic Encyclopedia and stated that a common man of different intellectual capacity has been enabled to understand the holy Book with the help of the Encyclopedia.
Talking to the visitors, Dr Tahir-ul-Qadri said that he is satisfied on the fact that when the police was martyring the workers on June 17, 2014, they remained peaceful and did not take law in their hands. He said that he gave his workers the lesson of peace and the 17th of June was the day of its practical manifestation. He said that it was the desire of the previous rulers to provoke the workers into violent reactions so that they could associate the MQI with violence and tarnish its image. He said that the conspiring mafia has fallen prey to their own machinations.
Meanwhile Dr Tahir-ul-Qadri led the funeral prayer for the mother of the MQI Lahore leader Engineer Sanaullah Khan, and prayed for the peace of the departed soul. A large number of workers and leaders attended the funeral prayers. Dr Hassan Mohi-ud-Din Qadri, Dr Hussain Mohi-ud-Din Qadri, Khurram Nawaz Gandapur, Brig. (r) Iqbal Ahmad Khan, GM Malik, Noorullah Siddiqi and other expressed their condolences to Engr. Sanaullah Khan on the sad demise of his mother and prayed to Allah Almighty to rest her soul in eternal peace.