Terrorism & extremism Pakistan's foremost problems: Dr Hassan Mohi-ud-Din Qadri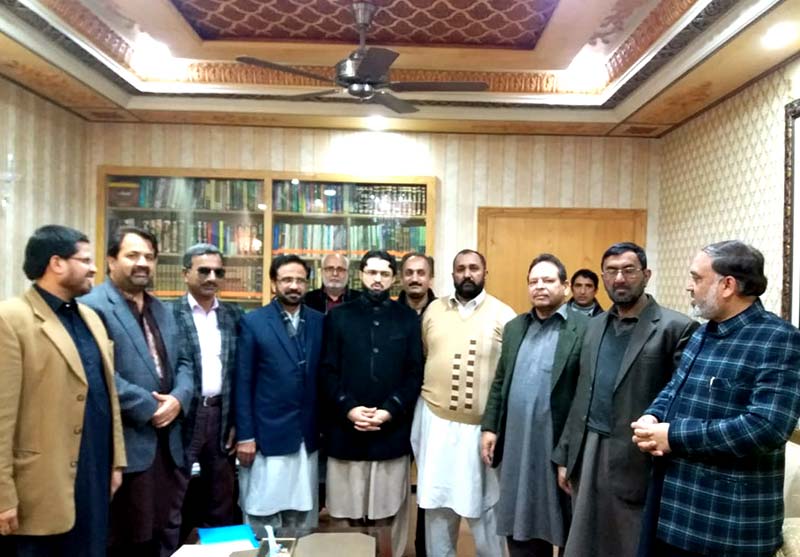 Chairman Supreme Council Dr Hassan Mohi-ud-Din Qadri has said that terrorism and extremism are still the foremost problems facing the nation. He said that peace achieved on the back of effective military operation and as a result of sentences handed down to terrorists by the military courts is temporary in nature. He said that the real job is left for the government and the civil society to do. He said that unless the civilian institutions do their part of the work, it will not be possible to uproot terrorism.
Dr Hassan Mohi-ud-Din Qadri expressed these views while talking to the senior PAT leaders yesterday. He said that by presenting a counter-narrative in the form of peace curriculum consisting of 25 books, Shaykh-ul-Islam Dr Muhammad Tahir-ul-Qadri has done a great service to Islam and Pakistan. He said that it is a matter of honor for Pakistan that the narrative of peace put together by the son of the soil has been included in the curriculum of higher institutions of education in the US.
The Chairman Supreme Council said that the MQI and PAT are not merely organizations, stating that they are reformative and intellectual movements that are working to serve the humanity in the light of the teachings of the Holy Quran and Sunna. He said that Lahore is the heart of Pakistan and the political movements that take birth here influence Pakistan's politics and decision making. He asked the Lahore chapter of the PAT to focus on the membership campaign so that the pre-fixed targets could be achieved.
Talking about the Model Town tragedy, Dr Hassan said that justice will be done and those who planned and executed the killings of innocent people will be held answerable. He said that the establishment of new JIT to probe Model Town owes itself to the sustained struggle of the leadership and workers of the PAT. He said that a party whose leader and workers are unwavering in their resolve, there is no obstacle too insurmountable to be overcome.
The Chairman Supreme Council also said that the PAT has played a leading role in creating political awareness among the masses. He said that the corrupt people are becoming an example by getting disqualified under Article 62 of the Constitution. He said that our struggle is for the progress and prosperity of the country and its people. He said that the PAT has always waged a struggle for putting an end to corruption, stating that the party will continue to work resolutely for its objective of a peaceful, prosperous and corruption-free Pakistan.
PAT leaders including Arif Chaudhry, Shafqat Mughal, Mian Iftikhar, Saqib Bhatti, Afzal Gujjar, and Sultan Chaudhry were also present on the occasion.