Dr Tahir-ul-Qadri strongly condemns terrorist incident in Loralai (Balochistan)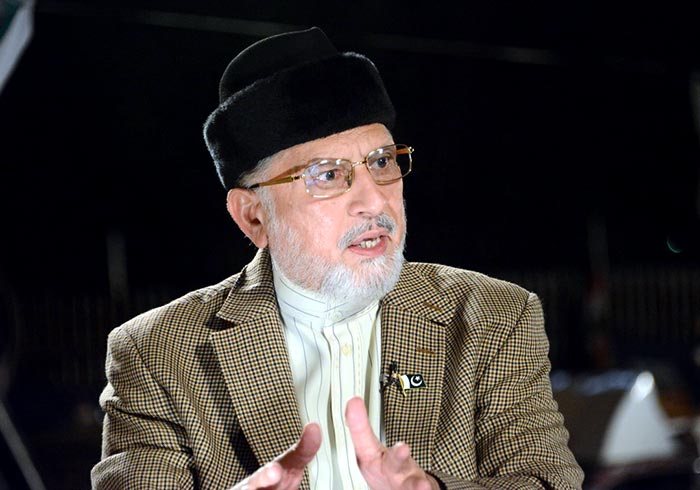 Strongly condemning the incident of terrorism in Loralai in Balochistan, PAT Chairman Dr Muhammad Tahir-ul-Qadri has demanded that the perpetrators should be apprehended at the earliest and meted out exemplary punishment. He said that such sporadic incidents of terrorism mean that the scourge of terrorism is still alive. He said that those opposing the military courts should come back to senses and drop their objections to the amendment. He said that the terrorists were in a state of fear due to the prompt manner in which the military courts handed down the decision, stating that the fear should continue to exist.
In a statement issued yesterday, Dr Tahir-ul-Qadri said that martyrdom of ten people in Loralai is a national tragedy. He prayed to Allah Almighty to rest the departed souls in peace and give patience and fortitude to their families to bear the loss of their loved ones. He said that Pakistan has rendered many sacrifices in the war on terrorism. He said that thousands of our servicemen and the people were martyred in the fight to flush out terrorism. He said that the terrorists cannot face a united nation, stating that we should continue to remain united and single-minded on securing Pakistan against all manner of threats to the national security.
Dr Tahir-ul-Qadri said that the armed forces of Pakistan have done their part of duty and it is now on Parliament to rise to the occasion and pass the amendment to allow the military courts to keep functioning. He said that the implementation of the NAP should also be discussed in Parliament.