Dr Tahir-ul-Qadri directs workers to take active part in tree plantation drives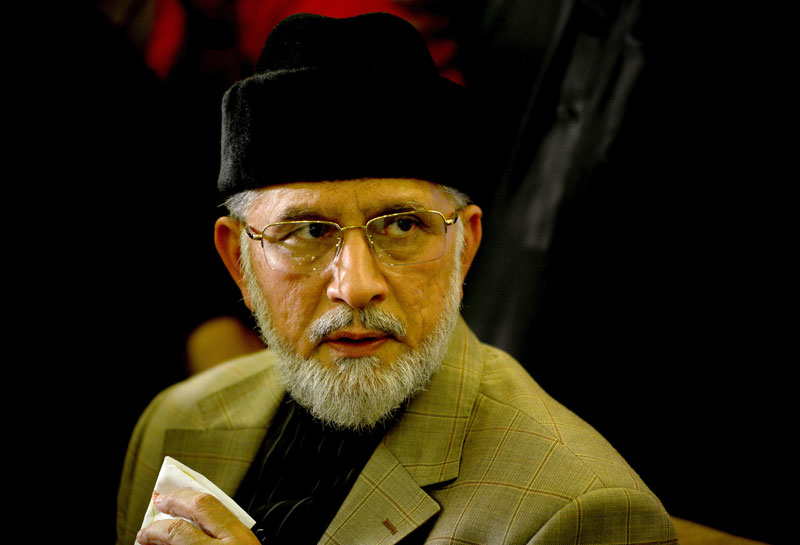 PAT Chairman Dr Muhammad Tahir-ul-Qadri has said that Pakistan is among the countries that are confronted with the global warming challenge. He said that if the national forest cover is not increased in the coming months, the glaciers will melt exponentially and the environmental degradation will pose serious hazards to human life. He said that taking part in efforts to increase the forest cover and eliminate the pollution is the moral, religious and national responsibility of every citizen. He said that the past rulers contributed to environmental and financial pollution by cutting down trees and looting national exchequer respectively. He urged the party workers to take an active part in tree plantation campaign, adding that working for the welfare of the people is the mission of the MQI and PAT.
Dr Tahir-ul-Qadri made these remarks while talking to the senior party leaders on the telephone yesterday. He said that though the reports and analyses undertaken by the national and international institutions with regard to eradicating environmental pollution have their own importance, the Holy Quran has furnished complete guidance in this regard. He said that the Holy Quran has described soil fertility and greenery as signs of a healthy life and counted them among the blessings of Allah. He said that Allah says in Surah Araf that greenery grows out of the soil on the commandment of Allah and the soil which is not fertile does not produce anything other than unproductive things. He said that taking part in tree plantation campaign as part of rendering the infertile lands fertile is an act designed to obey the commands of Allah Almighty and herein lies the betterment of humanity.
Dr Tahir-ul-Qadri said that the clear instructions have been conveyed to the workers to take an active part in the tree plantation drives. He said that it is only through a massive plantation of trees that we can fight off the challenge of global warming and climate change. He said that growing a tree is a continuous donation. He said that every worker should plant at least one tree in the courtyard of his house, if not more. He said that those workers whose profession is related to agriculture should plant as many trees as they can around the lands they cultivate. He also directed that tree plantation should be carried out in the educational institutions, colleges and the University of the MQI, stating that doing our bit to make Pakistan prosperous and green is our national and religious duty.