Peace and progress in Pakistan linked to development of Balochistan: PAT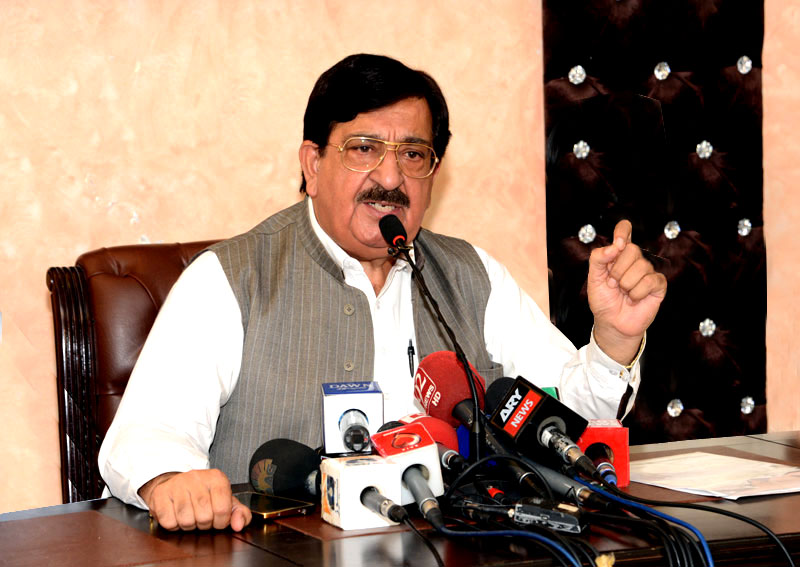 Wadera Sultanuddin Shahwani, President of the PAT Balochistan chapter, called on the PAT Secretary General Khurram Nawaz Gandapur in the central secretariat in Model Town yesterday. The political and organizational matters pertaining to the province came under discussion in the meeting. Central Coordinator PAT Arif Chaudhry was also present on the occasion.
Speaking on the occasion, Khurram Nawaz Gandapur said that Balochistan is an important province of Pakistan. He said that peace, development and stability in Balochistan are critical for peace and stability of Pakistan. He said that there is no doubt about the fact that the people of Balochistan have been faced with difficult situation for some time and resolving the issues of the people is the collective responsibility of the federal and provincial governments. He said that Balochistan is a resource-rich province, stating that the past rulers are to be blamed for the province's backwardness and poverty.
PAT Secretary General said that the path to Pakistan's peace and progress passes through Balochistan. He said that the people of the province are very hospitable, patriotic and affectionate. He said that Balochistan alone is enough to sustain the whole country economically. He said that the previous rulers created the crises of poverty, hunger and backwardness during their stints in power. He said that the Baloch people raised their voice with responsibility against injustice and oppressive system of governance. He said that we should be with our government to make sure that fundamental human rights are available to the people of all the provinces including Balochistan. He said that the central and provincial governments will have to act on a priority basis to resolve the problems of the province.
Wadera Sultanuddin Shahwani, while speaking on the occasion, said that the process of the PAT's reorganization is underway in the province. He said that the vision of Dr Tahir-ul-Qadri is becoming popular and the people are coming round to the message of the party. He said that the Baloch are patriotic Pakistanis and are fighting for the country's peace and progress.