Terrorism in Balochistan an act of war against Pakistan: Dr Tahir-ul-Qadri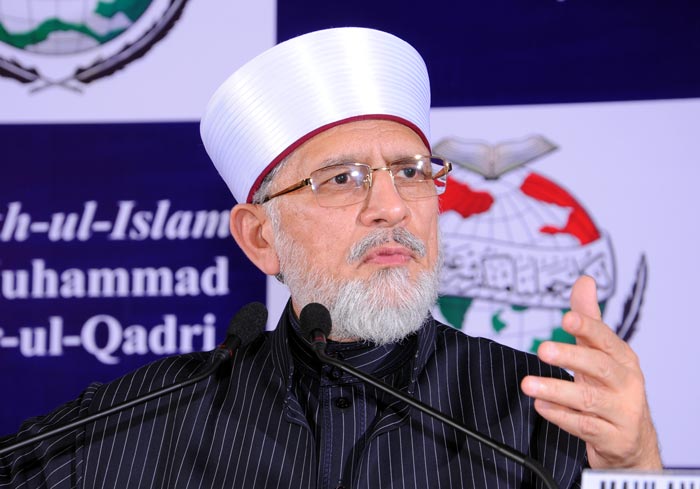 PAT leader Dr Muhammad Tahir-ul-Qadri has strongly condemned the heart-wrenching incident of killing of the citizens and members of the security forces by disembarking them from the coaches on the Coastal Highway in Balochistan. He said that the recent incidents of terrorism in Balochistan represent the declaration of war on the state of Pakistan. He said that a string of terrorist incidents proves that an organized group is creating unrest and playing havoc with the peace and security of the province.
Dr Tahir-ul-Qadri demanded that the government must utilize all resources to bring the enemies of Pakistan's security to justice. He said that the blood of the people of Hazara community was shed a few days ago and now 14 people were killed in cold blood. He asked the government to ensure the security of the masses. He said that these two incidents are enough to show that the law and order situation has deteriorated in Balochistan. He said that the terrorists are targeting people as and when they please, stating that it is high time an operation against them was launched. He said that the purpose of recent incidents is to create unrest, destabilize Pakistan and undermine the economic activity.