Justice will prevail in the end: Dr Tahir-ul-Qadri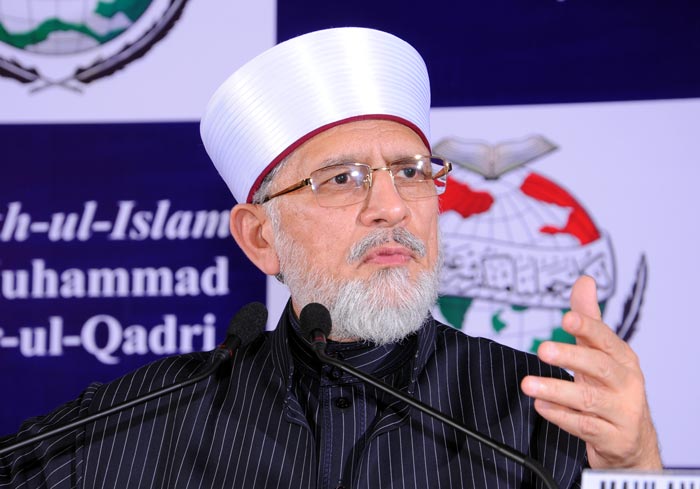 PAT Chairman Dr Muhammad Tahir-ul-Qadri has said that every evil including unemployment, dearness, and debts will be eliminated by upholding the banner of justice. He said that a society where oppression and injustice are rampant will never be able to become peaceful. He said that in a society where the sobbing of the weak and the oppressed goes to the heavens, it is the torment, not mercy, that will come down from up above. Referring to the Model Town tragedy, he asked if there is any government functionary who could tell the reason of why the affected families have not been given the right to fair investigation and justice. He urged the workers struggling for justice for the martyrs to stay resolute, stating that it is their victory in the end as justice will win over injustice.
Dr Tahir-ul-Qadri made these remarks while holding a telephonic conversation with the team of lawyers dealing with the Model Town case. The lawyers briefed him about the under-trial cases and the status of the petitions.
Dr Qadri asked where a country in which 100 people are fired at indiscriminately, dozens of them getting maimed for life, fourteen getting martyred, justice not provided despite the passage of five years and the aggrieved families even robbed of their right to fair and impartial the investigation, will get divine help and stability from. He said that it has been five years since the tragedy but the search for justice remains as elusive as on the first day. Contrarily, those workers who protested the oppression and demanded the provision of justice were booked by Police in the fake cases and handed down sentences of five and seven years on the charge of vandalism.
Dr Tahir-ul-Qadri said that it is an article faith with us that those who committed oppression on the innocent people will not only be disgraced in this world but also in the hereafter, adding that the fate of their facilitators will be no different. He said that we have been waging legal battle for justice for the last five years and the millions of rupees have been spent on the fees of lawyers but no one is hearing us. He asked whether those martyred in Model Town in the broad daylight were not human beings, adding that it is the responsibility of the state to provide justice.
He advised the PAT leaders to stay in constant touch with the families of 107 workers who were sentenced by the anti-terrorism court in Sargodha and use all available resources to get justice for them. He said that the workers should not consider themselves alone at this hour as they have not done anything wrong. He said that those who campaign for justice are deserving of Allah's blessings and mercy.