The current system is predatory & exploitative: Dr Tahir-ul-Qadri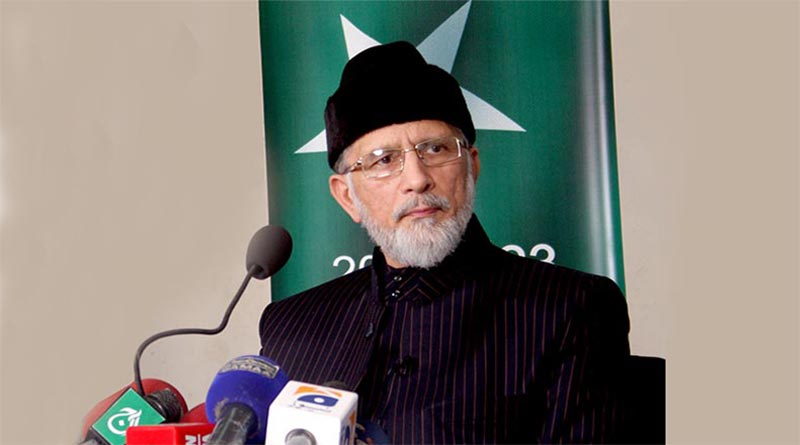 MQI leader Dr Muhammad Tahir-ul-Qadri has said that while the governments continue to come and go, the system within which they operate remains the same: fixed and unchanged. He said that the current system is also exploitative and predatory. He said that those of the workers from Khushab, Bhakkar and Sargodha who were sentenced to jail for protesting against Model Town tragedy and expressing solidarity with the bereaved families set up Gosha-e-Durood in jails and have sent greetings and salutations on the Holy Prophet (SAW) for 4.5 million times so far. He said that the present system does not have the capacity to provide justice to the poor and less privileged sections of society, adding that legal relief is meant only for the powerful, predatory political elite.
Dr Tahir-ul-Qadri made these remarks while talking to the family members of the jailed workers. He asked what face the killers of Model Town and their facilitators, wherever they may be, will show to Allah on the Day of Judgment on perpetrating extreme oppression on the innocent citizens on June 17, 2014. He said that he was informed that the jailed workers from Khushab, Bhakkar and Noshahra districts established Durood centres inside the jails. He said that he is sad on what the innocent workers are going through simply for their right to stage a peaceful protest but happy to know that they are in high spirit and igniting the candles of the love of the Holy Prophet (SAW).
Dr Qadri prayed to Allah Almighty to remove the hardships that the workers were being made to face, adding may those who perpetrated a tragedy and gave relief to the killers be held to account. He said that the PAT workers do not have a blot like that of Panama or Iqama. They were jailed due to the protest they lodged against the oppression in Model Town.