Jawad Hamid records his statement in the anti-terrorism court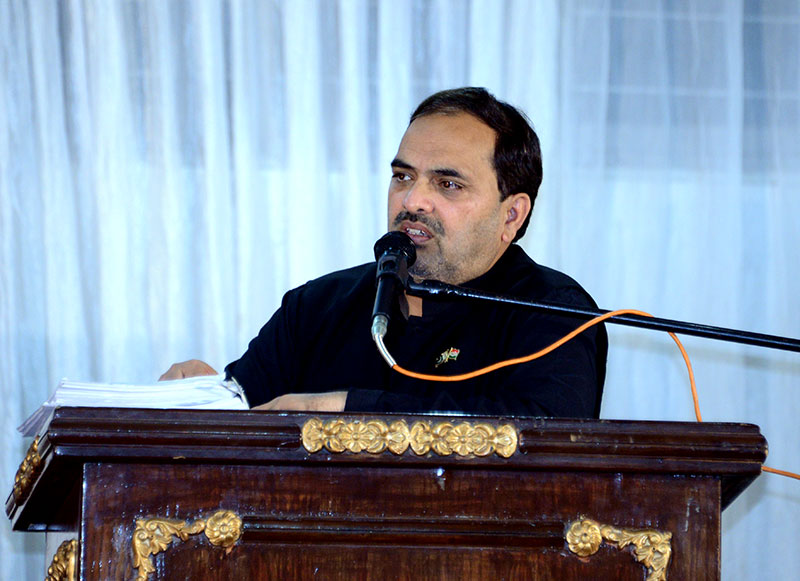 Complainant Jawad Hamid recorded his statement in the anti-terrorism court of judge Iqbal Chadhar in connection with the hearing of the private complaint in the Model Town case. He said that SP CIA Umar Virk fired with SMG at the PAT workers who were standing by the PTC building near the residence of Dr Tahir-ul-qadri. One bullet hit Khawar Naveed on the right side of his forehead and he was shifted to Jinnah hospital in a critical condition where he could not survive his injuries and breathed his last on June 19, 2014. Meanwhile, DSP Khalid Abu Baker, DSP Kashif Khalil, DSP CIA Mian Shafqat Ali, Inspector CIA Bashir Niaz, Inspector CIA Cantt. and Shah Nawaz also resorted to the firing that injured Muhammad Umar and several other workers. Muhammad Umar and Abdul Qayyum got bullets in their abdomen from the gun of Inspector Shah Nawaz.
Further recording his statement, Jawad Hamid said that DSP Imran Karamat hit the back of the right shoulder of Rizwan Khan with a bullet on June 17, 2014. Khan could not survive the injuries and passed away on June 19 in Jinnah hospital. Amjad Hussain, the gunman of DSP Imran Karamat, fired indiscriminately with his bullets hitting Haroon Mahmood in the leg and Muhammad Shakeel Waheed in the ankle.
Jawad Hamid said that Sub-Inspector Abdur Raoof sprayed bullets on the order of SP Salman Ali. One of his bullets hit Shahbaz on his neck. He got seriously injured and was taken to Jinnah hospital where he passed away on June 24. SP Salman continued his subordinate police officials to take over the MQI Secretariat. Consequently, a heavy contingent of the police attacked the gate of the secretariat with the police officials saying it aloud that they (PAT workers) should be handed bullets.
Jawad Hamid further said in his statement that sub-inspector of Quick Response Force Hassan Ali took an aim on the order of SP Salman Ali from the rooftop of the house no 303 and his bullet hit Muneer Hussain who was present on the roof of the residence of Dr Tahir-ul-Qadri. The police officials also sprayed bullets on the residence of Dr Qadri on the orders of SP Security Salman.
Makhdoom Majeed Hussain, Naeem-ud-Din Chaudhry Advocate, Anwar Akhtar Advocate, Sardar Ghazanfar Hussain Advocate, were present in the court. The next hearing will take place on coming Friday.