210 million people are protector of Pakistan: Dr Tahir-ul-Qadri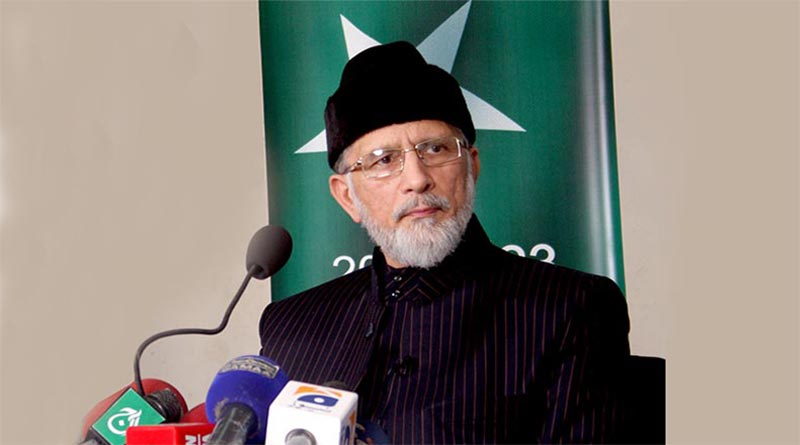 PAT Chairman Dr Muhammad Tahir-ul-Qadri has congratulated the nation on the 73rd Independence Day of the country. He said that Pakistan came into being to stay forever and those wanting to see it undermined and weak will be disappointed in their nefarious designs. He said that 210 people are the guarantor of its power, prosperity, and protection. He prayed to Allah Almighty to enable Muslims to fight their challenges and overcome the hardships.
A very happy #IndependenceDay to the people of Pakistan. This country was made to live forever and the real strength it derives is from its people. On this day, I pray that may Allah Almighty protect our motherland and entire Muslim Ummah and make their trails easy on them.

— Dr Tahir-ul-Qadri (@TahirulQadri) August 14, 2019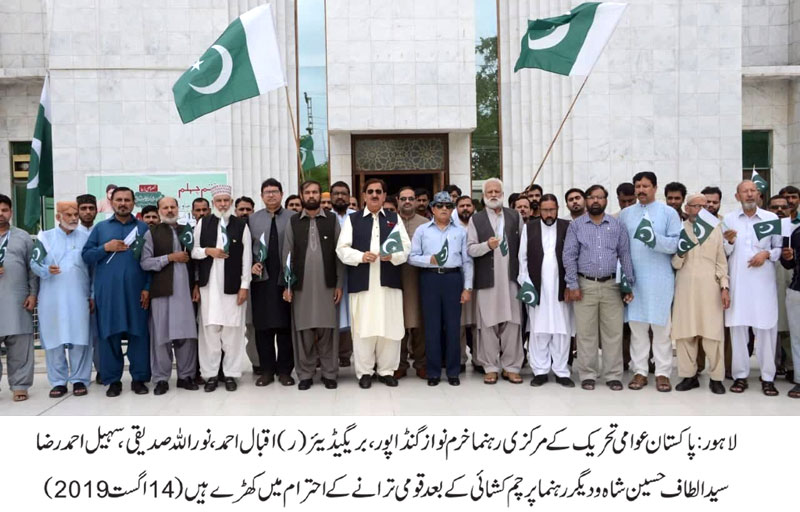 The flag hoisting ceremony was held at the central secretariat which was attended by Khurram Nawaz Gandapur, Brig. (r) Iqbal Ahmad Khan, Syed Altaf Hussain Shah, Noorullah Siddiqui, Jawad Hamid, Engr. Rafique Najam, Sohail Ahmad Raza, Hafiz Ghulam Farid, and the senior officeholders. The national anthem was sung and a special Dua was made for the peace and progress of the country.
Speaking on the occasion, Khurram Nawaz Gandapur said that it is the collective demand of the people of Pakistan that the ongoing human rights violations in held Kashmir are stopped forthwith. He said that the international community is morally under obligation to honour the commitments they made with Kashmiris.