Dr Tahir-ul-Qadri advises PAT, MQI workers to plant trees for healthy future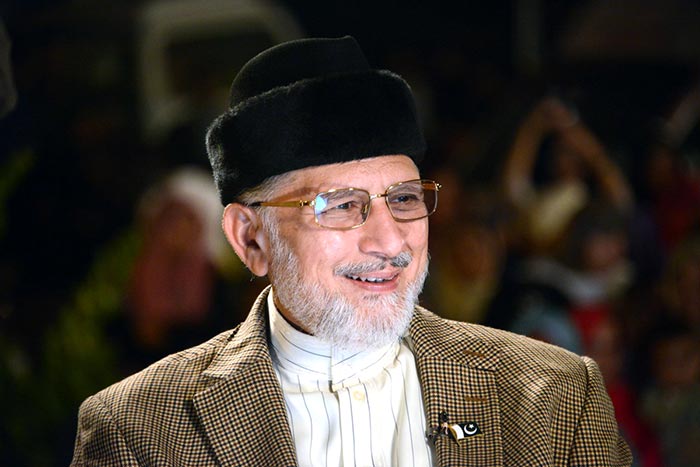 MQI leader Dr Muhammad Tahir-ul-Qadri has directed the MQI and PAT local chapters to actively take part in the tree plantation campaigns in their respective areas. He asked them to plant at least one tree on behalf of their families and nourish it till it grows up. He referred to Hadith wherein the Holy Prophet (SAW) said that if someone planted a tree with the intention that others would sit under its shadow and eat its fruit, this act is a donation and worship in the eyes of Allah. He said that the people of Pakistan should divert their attention to this aspect of worship. He said that it is incumbent on every member of PAT and MQI to plant a tree, stating that the hundreds of thousands of people and families are associated with MQI and it is their responsibility to rise to the occasion.
In his special message to the workers, Dr Tahir-ul-Qadri said that the children should also be encouraged to participate in this noble cause of tree plantation. He said that tree plantation has several advantages that include their positive impact on the environment and generation of economic activity. He said that the abundance of trees wipes away pollution, besides serving as an effective shield against global warming. He said that the trees are the beauty of soil and add to the majesty of our world. He said that the future of a healthy life is closely tied to trees.
Dr Tahir-ul-Qadri said that flooding is an annual occurrence. As a result of massive rainfall during the months of August and September, the farmers and dairy farmers suffer damage to their crops and livestock. He said that forests and trees help in containing the floods thus reducing the havoc wrought by it. He said that the officeholders of MSM, Women League, and Youth League who visit different districts for the purpose of mass education and lectures on the Holy Quran should also make sure that they impress upon the people the need of planting trees in their public talks. He said that awareness about the importance of tree plantation will go a long way in fighting the climate change challenge.
---