PAT delegation visits Chunian, comforts aggrieved parents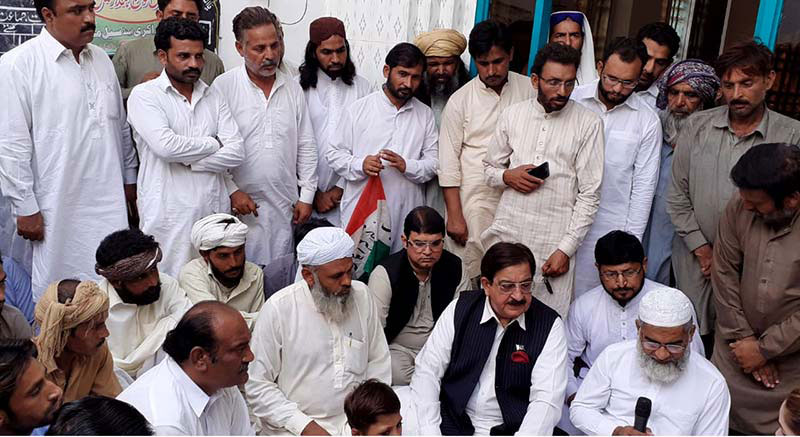 A high powered PAT delegation met with the parents of the murdered children in Chunian in District Kasur. The delegates comforted the aggrieved parents and expressed their heartfelt condolences. They demanded of the government to make an example of those who raped and murdered innocent children. The delegation consisted of PAT Secretary General Khurram Nawaz Gandapur, Noorullah Siddiqui, and Haji Amin Ansari, Qari Riasat and other leaders.
Talking to the media after the meeting, Khurram Nawaz Gandapur said there is police insensitivity behind every heart-rending incident. He said the government machinery springs into action on issues that are reported on media. He said those who abused the children deserve no mercy and needed to be awarded the harshest punishment under the law.
PAT Secretary General said Zainab Alter Bill has been pending for well over a year now. He said merely the suspension of an SHO would not make any difference to the crimes against children. He demanded that the police department needs to be reorganized. He said the majority of the members of the police belong to the criminal backgrounds.
Khurram Nawaz Gandapur said such horrible incidents have already taken place in Kasur. He said effective legislation needs to be put in place to bring the perpetrators to justice. He said all of our sympathies are with the aggrieved families. He said PAT and MQI would continue to extend every possible assistance to the affected families. He said every citizen is heartbroken on such incidents of rape and the killing of children.
The delegation prayed to Allah Almighty to grant patience to the aggrieved families.