Continuity of Quaid's thought can put Pakistan on the path to progress: PAT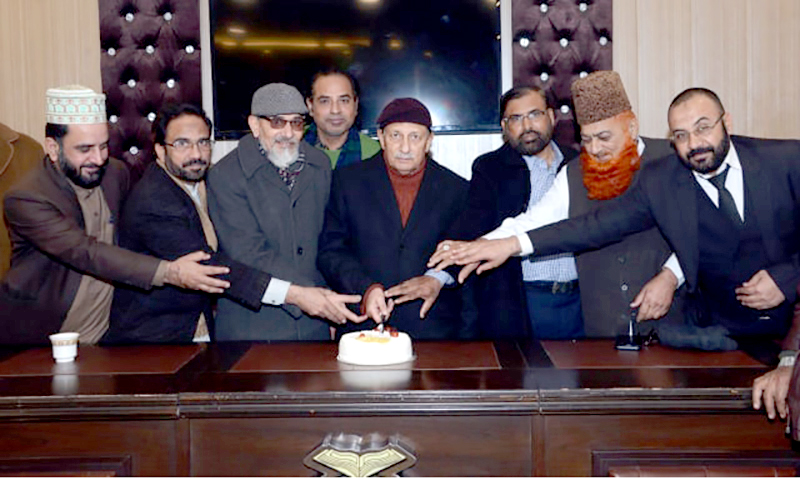 PAT Secretary General Khurram Nawaz Gandapur has said the continuity of the Quaid-i-Azam's thought can put the country on the path of progress. He said we are facing problems because we have deviated from the path the Quaid set for us. He said Pakistan's founding father wanted to see the youth become the architect of the new nation. He said that Pakistan today is faced with the phenomenon of the youth bulge, stating that our youths should live their life in accordance with the principles and ideals given by Muhammad Ali Jinnah. He said the youth is capable of changing the destiny of the nation with the power of action and imagination. He said if they act upon the Quaid's motto of unity, faith, and discipline, they can power Pakistan's journey to join the league of the developed nations.
Khurram Nawaz Gandapur made these remarks while talking to the delegation of MYL that called on him in his office at the central secretariat. Mazhar Mahmood Alvi, Mansoor Qasim Awan, Inam Mustafavi, Mohsin Shahzad, Muhammad Zeeshan, Haji Farrukh, and others were present on the occasion.
Khurram Nawaz Gandapur said our nation has forgotten the motto of 'work, work, and only work' and the result is for everyone to see. He said our youth needs to be reminded of their central role in the development of Pakistan, adding if it is done, they can conquer skies.
Another ceremony was held at the central secretariat in which the cake marking the 143rd birth anniversary of the Quaid-i-Azam was cut. MQI leaders and the staff members attended the ceremony. Dua was also offered for the departed soul of the Quaid. GM Malik, Brig. (r) Iqbal Ahmad Khan, Sohail Ahmad Raza, Arif Chaudhry and other leaders spoke on the occasion and paid rich tributes to the Quaid-i-Azam. They said he was a towering leader who was committed to his principles.