Khurram Nawaz Gandapur condoles with sons of Pir Khawaja Hameed-ud-Din Sialvi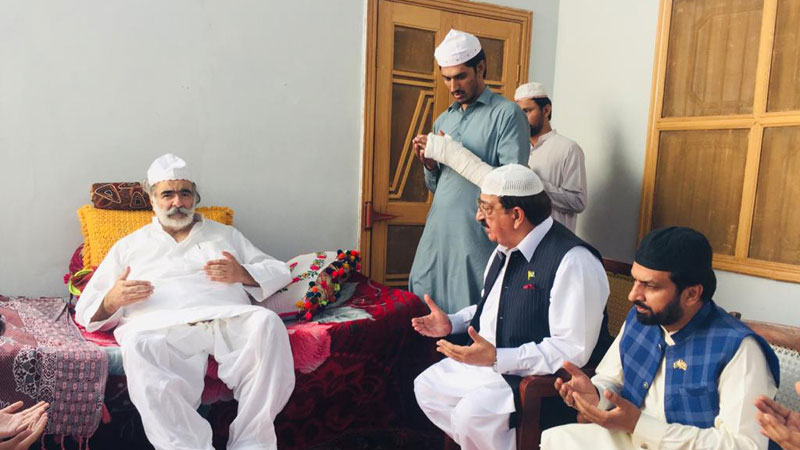 Leading a delegation, PAT Secretary General Khurram Nawaz Gandapur paid his respects at the grave of Hazrat Khawaja Pir Hameed-ud-Din Sialvi and expressed his condolences to his sons, Khawaja Zia-ud-Din Sialvi, Khawaja Muhammad Qasim Sialvi, Khawaja Naeem-ud-Din Sialvi, and Khawaja Niazm-ud-Din Sialvi in his meeting with them over the death of Pir sahib. He conveyed the message of profound condolences to them on behalf of Dr Muhammad Tahir-ul-Qadri.
The MQI leaders prayed to Allah Almighty to rest the departed soul in peace and give Sabr to the bereaved family and the followers of Pir sahib on this huge loss. They paid rich tributes to him on his religious and spiritual services and said that the world of Islam has been deprived of a Sufi in his death.
Raja Zahid Mahmood, local leader Faheem Cheema, Imran Malik, Raja Ikramullah, Iqbal Kashif, Shaukat Ibrar Malik, Zafar Naz, and Syed Abubaker Shah accompanied Khurram Nawaz Gandapur on the occasion.