No justice for the PAT workers even in Imran Khan's reign: Khurram Nawaz Gandapur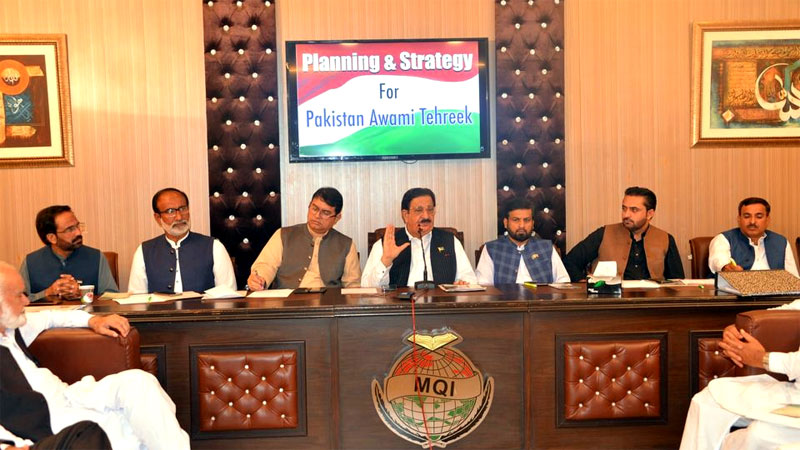 The Central Executive Committee of Pakistan Awami Tehreek (PAT) has announced to make one million new members in three months and work on the 13-point manifesto. Addressing a press conference along with other party leaders, Secretary-General Khurram Nawaz Gandapur said that the system of loot and plundered has endangered national security. He said the PAT workers are ready for a decisive change in this system, stating that the system should be got rid of as early as possible. He said the fake FIRs registered against the PAT workers on the orders of Nawaz Sharif and Shahbaz Sharif are still present.
Khurram Nawaz Gandapur said that Dr Tahir-ul-Qadri had stated six years ago that a dangerous Nawaz Sharif is hidden in Nawaz Sharif and that he was involved in lobbying against Pakistan, facts that have been vindicated today.
PAT Secretary General expressed his grave concern on the increasing unemployment and the deteriorating law and order situation in the country. He said the government has reduced the budget for higher education by 65%, abolished the educational stipends and the promise of a uniform system of education has not been fulfilled as yet.
PAT Secretary Information Noorullah Siddiqui said at the occasion that we strongly condemn the dishonorable act of a few politicians raising slogans at the shrine of the Quaid-i-Azam. He said that strict action should be taken against those who did this. He said that the government and the institutions should not adopt an apologetic attitude in this regard.
PAT Secretary Information said that the government has repeatedly been describing the Model Town tragedy as oppression, stating that if the government is sincere in its thought, then why did it not take action against the perpetrators so far? He said we understand that the government cannot intervene in the judicial proceedings but why has it allowed the accused police officers to continue holding positions. He asked as to why they cannot be separated from their offices till the final decision of the Model Town case? He said if the government cannot support the oppressed, it should abstain from using the Model Town tragedy for its ulterior political objectives.
The meeting was attended by central vice president Raja Zahid Mahmood, Mian Noor Muhammad Sahoo, Qazi Shafique, Mian Rehan Maqbool, Arif Chaudhry, and media coordinator Rao Arif Rizvi, Ghulam Ali Khan, Chaudhry Afzal Gujjar, and the district presidents.
The participants also demanded the conduct of the local government elections as early as possible.