No progress without improving the conditions of the working classes: PAT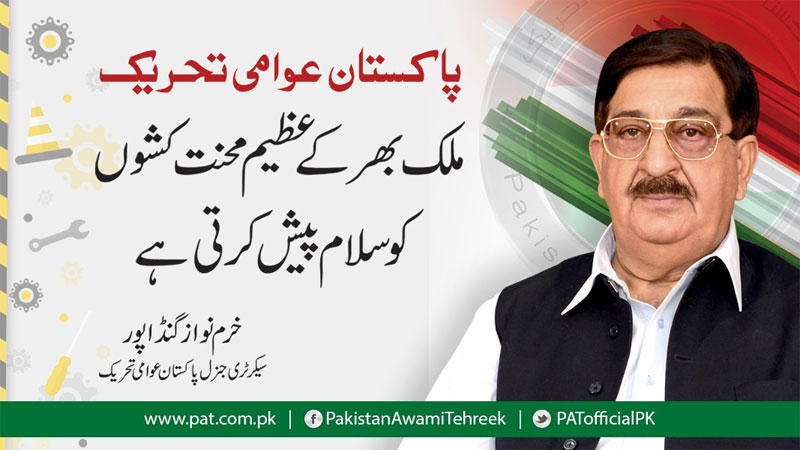 PAT Secretary General Khurram Nawaz Gandapur has said that a labourer is a friend of Allah and a guarantor of progress and prosperity of society. The state and country in which the working class will be exploited will neither be able to become peaceful and prosperous nor enjoy blessings.
Khurram Nawaz Gandapur made these remarks while addressing an intellectual sitting held at the central secretariat to mark the International Labour Day. He said that the governments take the credit of bringing in legislation for the welfare of the working classes and increasing minimum wages every year but fail miserably in implementing their policies. He said that the role of a government is that of spectator.
PAT Secretary General said that the labourers get exploited in the private sector under the very nose of the relevant government departments but the latter are more interested in protecting the interests of the big business than doing anything for the exploited working class by way of ameliorating their hardships.
Khurram Nawaz Gandapur said that the practice of exploitation of the working classes will have to be done away with for the sake of prosperity and material development. He said that PAT pays its rich homage to the workers on their international day. He said that labourers are pride of Pakistan and the policies need to be reoriented for their welfare.