Prime Minister's statement about the US against diplomatic norms: PAT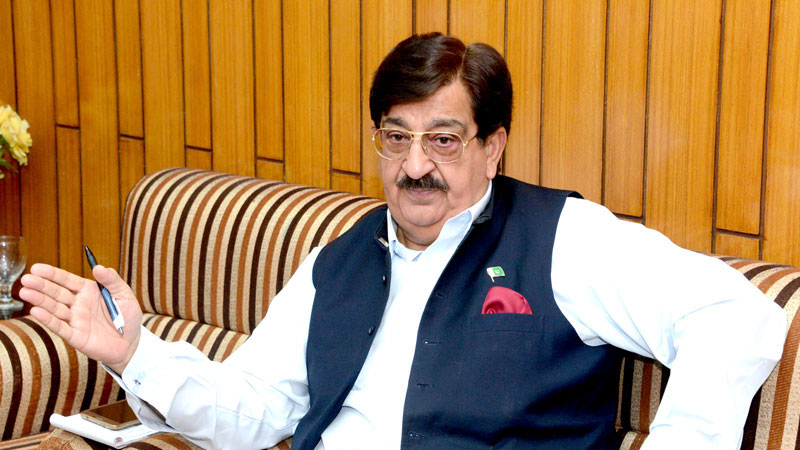 Commenting on Prime Minister Imran Khan's statement about the United States that he made in an interview with Chinese journalist, PAT Secretary General Khurram Nawaz Gandapur has said that the Prime Minister should seek guideline from the Foreign Office before talking about sensitive international issues andn bilateral relations. He said that the statement of the Prime Minister is contrary to the national interest and not in line with the diplomatic norms. He said that the purpose of diplomacy is to follow a pragmatic strategy that yields maximum national benefits, an undertaking in which diplomatic tone and tenor and careful use of the words is of critical importance.
In a statement, Khurram Nawaz Gandapur said that the countries make and amend policies in accordance with their national interests. He said that it is not essential that a diplomatic policy and priorities of one country are also beneficial for others. He said that it is by putting Pakistan first will the country enjoy crediblity and become stronger in the comity of the nations, adding that it is for this reason that wise strategy is adopted to respond to the current and emergent challenges in the domain of international politics and economy.
PAT Secretary General said that the United States is a paramount economic power and military and political pivot in the international system at the moment. He said that instead of taking on the countries, there is a dire need to adopt the path of dialogue and engagement for the protection of national interest. He said that if the governments have failed to to take right decisions in the national interests commensurate with the geographical, political, diplomatic, social and economic importance, it is not in the fitness of things to complain and pin the the responsibility onto others. Rather we should undertake a self-appraisal.
Khurram Nawaz Gandapur said that whatever the Prime Minister said about the US could be correct in the historical perspective. He, however, added in the same breath that whenever a prime minister holds forth on any subject, it is not his personal opinion; rather he represents the aspirations and views of the millions of people of that country. He said that there is a wise saying that advises people to think before speaking. He said that already Pakistan is not in an ideal position at the diplomatic front, stating that careless and ill-considered statements can increase the problems for the country. He said that rhetoric and meaningless statements will not distract people's attention from the raging issues of price hike, unemployment, massive debts and inflation.