The ugly face of the system exposed before the people again: Khurram Nawaz Gandapur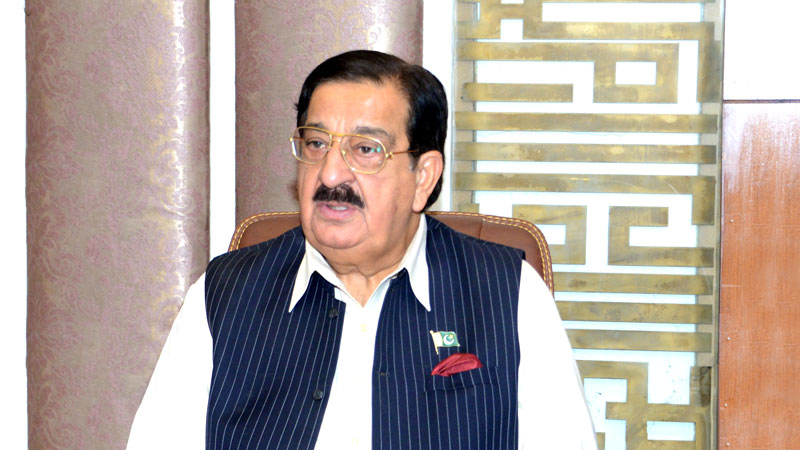 PAT Secretary General Khurram Nawaz Gandapur has said that whenever any political dispute strikes, it always leads to a constitutional crisis. He said that the current system does not have the capacity to resolve the crises; rather it increases their depth and number. He said that all the corrupt elements have ganged up to protect this anti-people system. He clarified that a system exists for the people, asking what kind of system this is for whose protection an effort is being made.
Khurram Nawaz Gandapur made these remarks while talking to various delegations that called on him in his office. Raja Zahid Mahmood, Arif Chaudhry and other leaders were present on the occasion.
Khurram Nawaz Gandapur said that a system that cannot protect itself is not expected to safeguard the interests of the people. He said that the governance of the country is suffering a great deal in the din of the no-confidence motion. He said that the international situation is very grave, while the so-called leaders of our country are busy in their internal fights, perpetuation of vested interests and jockeying for power.
PAT Secretary General said that the whole system has become ineffective and outdated. He said that the system works to protect the interests of a particular class, leaving the poor at the mercy of circumstances. He said that the common man cannot get any relief under the present system. He said that political instability is wreaking havoc on the country, adding that the sale and purchase of loyalty of the legislators is undermining the national prestige and dignity. He said that the so-called champions of democracy are tearing each other apart and the assembly has been reduced to a circus.
PAT Secretary General said that the constitutional provisions that bar defections are being violated with abandon and political and legal morality is being shredded into pieces with no consequences. He said that people are looking at the ugly face of the rotten system once again. He said what Dr Tahir-ul-Qadri said about the system is proving to be true, yet again. He said that the present system does not offer anything except oppression, hatred, and injustice.