Merciless accountability to repair broken trust of masses: Dr Tahir-ul-Qadri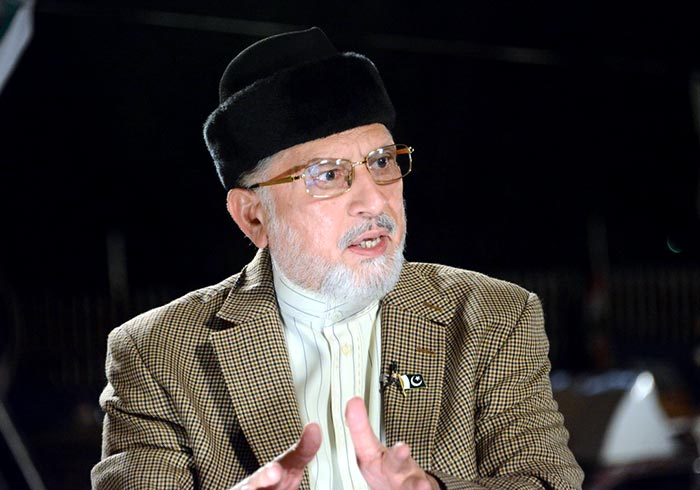 PAT Chairman Dr Muhammad Tahir-ul-Qadri expressed his deep sense of grief and sorrow on the martyrdom of ANP leader Haroon Bilour and other political workers in a suicide blast. He condemned the incident of terrorism in the strongest possible words and demanded of the authorities to apprehend the culprits and met out exemplary punishment to them. He also prayed for early recovery of the injured.
The PAT leader reached Spain from Athens where he will hold meetings with the Pakistani community and address a conference on the subject of the moral and spiritual development of man in Barcelona on July 15.
Different delegations belonging to the diaspora community met Dr Tahir-ul-Qadri yesterday. Talking to them, the PAT leader said that Pakistan is a country of patriotic and hard-working people. He said that the successful mechanical heart surgery is a great achievement on which the team of doctors and other professionals deserve to be congratulated. He said that in the same way Pakistan has also launched indigenously produced satellites into the space which represents a way forward in terms of space research.
Dr Tahir-ul-Qadri further said that good news are coming in at the national level which includes Pakistan winning the trilateral cricket series and retaining the first position on the T20 ranking. He said that Pakistan is a country of the talented people but it is the corrupt system that has hindered them from showing their amazing talents. He said that with the ouster of the corrupt elite, remittances from abroad have also increased, which is a welcome development.
The PAT Chairman said that the overseas Pakistanis are patriotic and ready to offer anything for the country but their confidence was hurt due to rampant corruption and loot and plunder of the national resources at the hands of the tiny elite. He said that the Chief Justice has stated that the people are not ready to give their money to the elected governments because they think that their money will not be utilized judiciously and honestly. He said that the overseas Pakistanis are in anguish over the prevailing state of affairs in the country. He said that it is through merciless and across the board accountability that their broken trust will be repaired.