Natural law of retribution struck Nawaz Sharif: Dr Tahir-ul-Qadri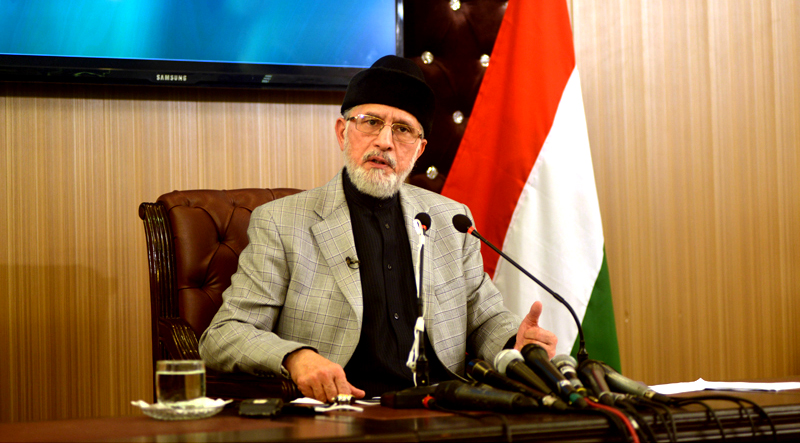 Nawaz Sharif committed corruption and has met his fate. Former Punjab Chief Minister should also be arrested in Model Town case. Those who committed heinous crimes are getting punished and the day is not far when the killers of the innocent people in Model Town will be sent to gallows.
PAT Chairman Dr Tahir-ul-Qadri expressed these views while responding to the arrest of the ousted Prime Minister Nawaz Sharif. He said that when the leader is corrupt, those around him have temporary loyalties and they stay there as long as their interests are served. He said that such political parties as N League do not have the kind of workers who give sacrifices including those of their life. He said that the advance money was given but the workers form Lahore did not come out.
Dr Qadri said that he is reminded of his workers on such occasions who suffered brute force, state terrorism but did not budge an inch from their stand. They did not hesitate to put their life on the line for the cause of Pakistan. He said that when the leader is a robber and a thief, then it is not the workers but the NAB that would receive you. He said that Nawaz Sharif reaped what he sowed. He said that NAB and the judge of the accountability court deserve to be congratulated on a wonderful case against the corrupt Nawaz Sharif. He said that we are waiting for arrest of former Punjab Chief Minister in the Model Town case.