PAT (Punjab) demands the announcement of schedule of LG polls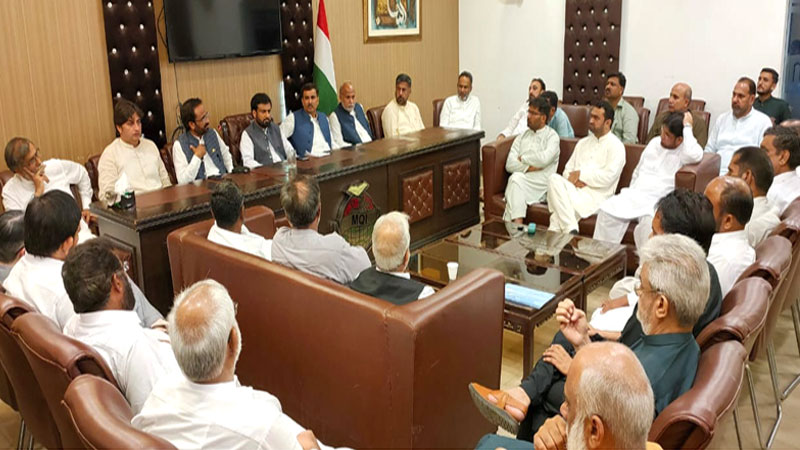 Addressing a meeting of the officeholders held under the banner of that PAT Gujranwala, the central leaders demanded of the government to announce the schedule of local government elections. They said they wrote formal letters to the Election Commission of Pakistan to make arrangements for the conduct of elections without any further delay. They said that keeping the people deprived of the right to vote and elect their leaders is unconstitutional.
The convention was addressed by general secretary Punjab General Secretary Mian Rehan Maqbool, Raja Zahid Mahmood, Arif Chaudhry, Waseem Hamayon, Malik Karamat, Azam Gujjar, Malik Farooq, Gulraiz Warraich, Azam Gondal, Altaf-ur-Rehman and Shafaqat Mahr.
Mian Rehan Maqbool announced that divisional level conventions of the PAT workers will be held throughout Punjab and this exercise will be followed by workers convention in districts in September. He said that these conventions and public meetings would continue until the conduct of local bodies election. He said that the funds to the tune of billions of rupees that are meant for the local governments are being used by bureaucracy according to its discretion.
The PAT leaders said that Imran Khan has always been supportive of the local government system. They said that the time has come for the elections to be held so that people are empowered and enabled to take charge of their lives.
The meeting also expressed its sympathies and condolences to the families of those who lost their near and dear ones in the recent heavy downpours. It also demanded that third party audit of the funds should be carried out that were used for the development work by the cronies of the past rulers in Lahore, Gujranwala and other major cities.
They said that due to absence of effective sewerage system, all major cities of Punjab looked like an open water ponds and the life was badly affected due to rainfall. They further demanded that the government should announce financial package for all those whose businesses and homes have been destroyed in the rains.